Manchester Central and Sterling Event Group have teamed up to launch their "Live from the Auditorium" studio solution, providing an interactive live streaming experience.
"Live from the Auditorium" provides the perfect virtual or hybrid event solution for reaching your teams and customers with business updates, training sessions or product launches.
White
Image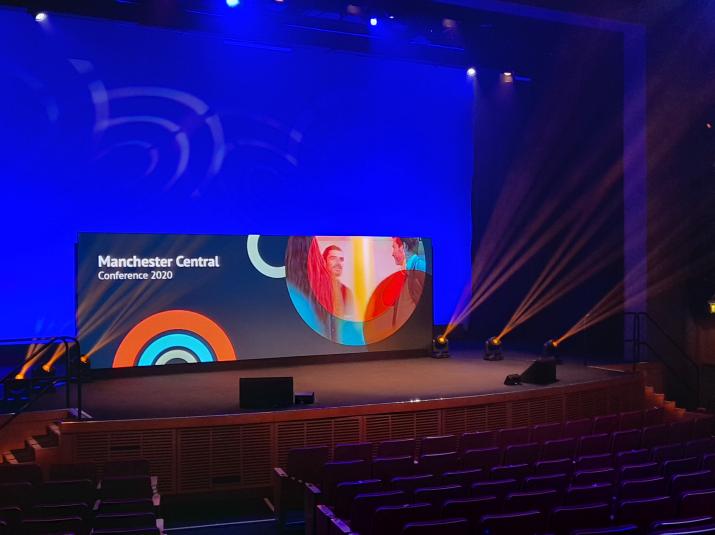 Dark blue
Situated in the 800-seat Exchange Auditorium, this solution means you can host a live audience* at the venue whilst streaming broadcast-quality content in real-time to many more, wherever they are across the globe.
*working in line with prevailing Government guidance
None
How does it work?
Whilst filming live at the venue you can stream the content via any existing virtual event platform, or the content can simply be embedded into your website.
Alternatively, you can pre-record all your content for streaming at a later date.
Light blue
Who will I work with?
A dedicated technical expert from Sterling Event Group and a venue event manager will be on hand in the run up to and during the event to ensure everything runs smoothly and safely, in a COVID-secure environment.
Dark teal
Where is it located?
Unique to the city centre, the 'Live at the Auditorium' professional studio is housed within Manchester Central's purpose-built 800-seat Auditorium, a self-contained event space within the venue's Exchange suite. 
Light blue
What's included?
From £6,995 + VAT per day
Dark teal
Audio - full  auditorium PA system, mixing desk,  wireless microphones, lectern, Apple Mac Book Pro and crew communication system 
Controllable stage lighting system 
Large format auditorium projection screen  
Live HD camera system
Dark teal
Live streaming to most platforms (support with platforms inc. bespoke branded solutions available at an additional cost) 
Production team including stage manager, audio engineer,  2 vision engineers and a camera operator 
A range of upgrades and extras are available at additional cost.
Dark teal
Request a brochure
If you'd like to request our Live from the Auditorium brochure please complete this short form.
Image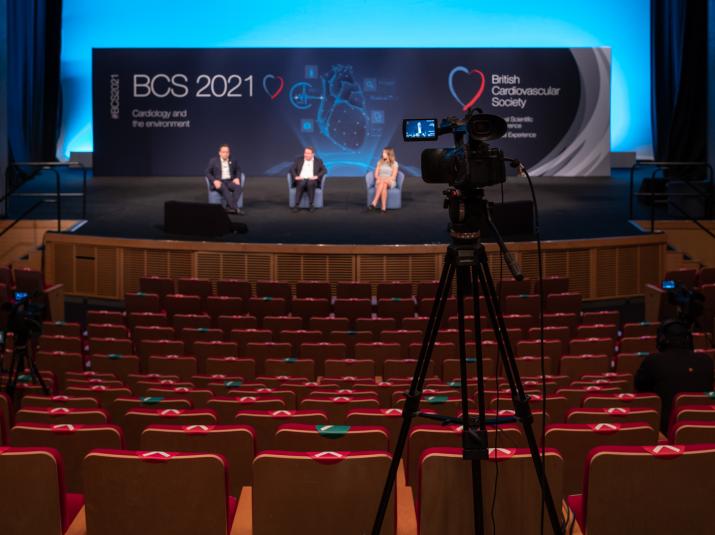 Image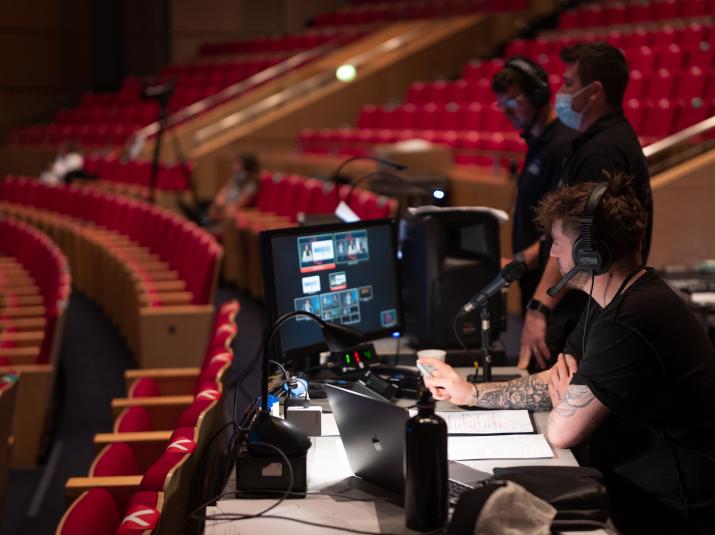 Image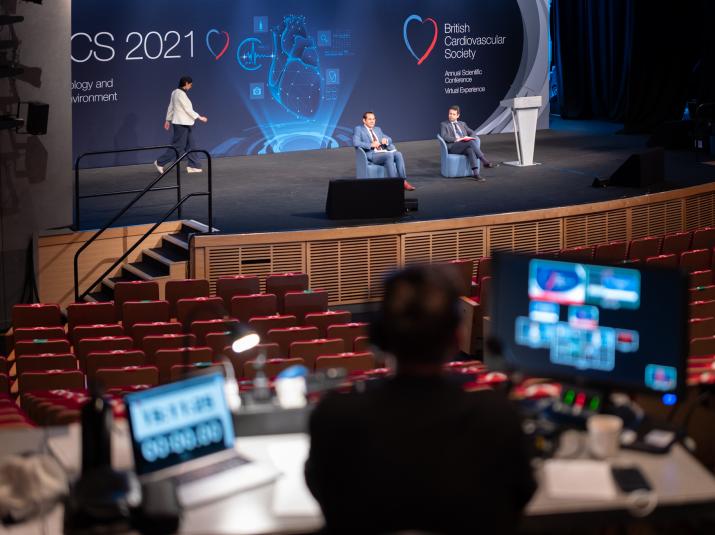 Image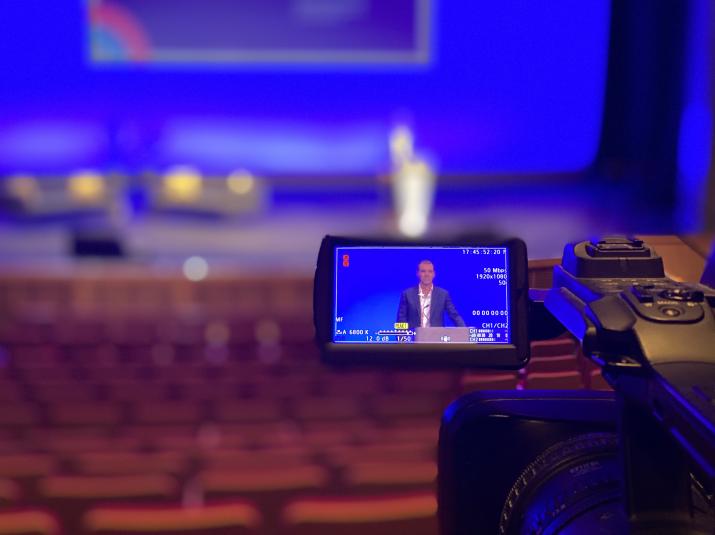 Image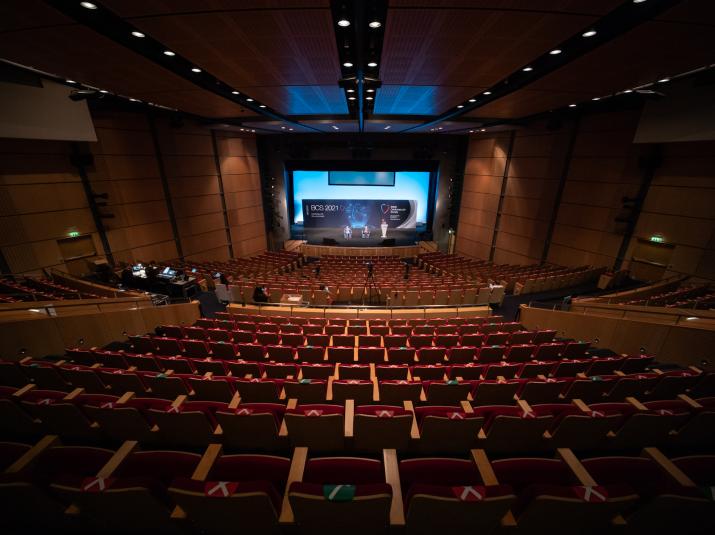 Image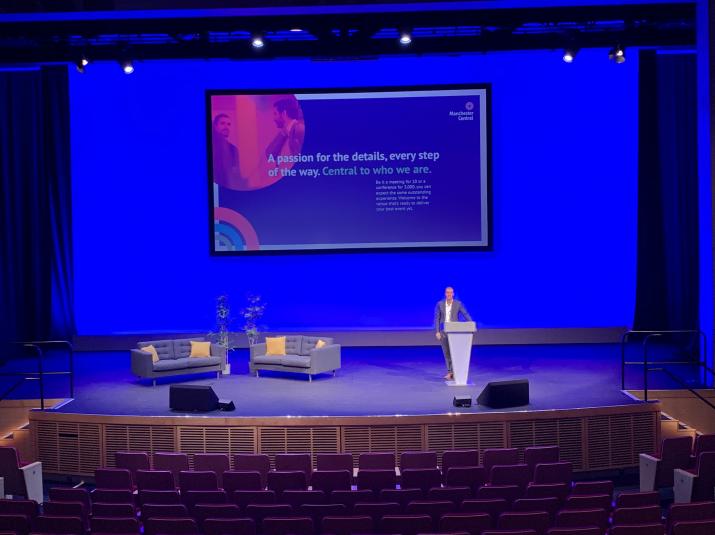 Image