The British Cardiovascular Society (BCS) Annual Scientific Conference is the UK's largest and leading cardiovascular educational event.
Image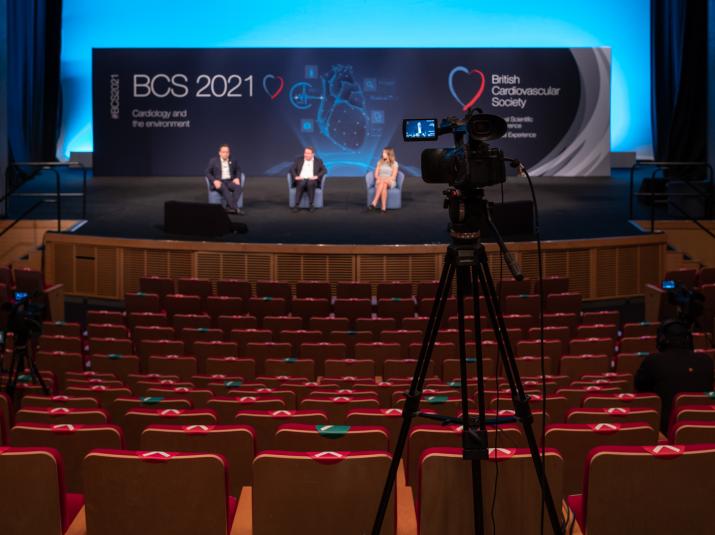 Display width
Single width
In early 2021, during the global Covid-19 pandemic, BCS made the decision to proceed with their annual UK cardiology meeting, using Manchester Central's new hybrid and virtual product Live from the Auditorium, which allowed the BCS Team to deliver their sessions in the venue's Exchange Auditorium whilst live streaming virtually to 2,000 society members.
Each year, the conference attracts high-profile speakers from the UK and overseas, including the leadership of both the European Society of Cardiology and the American College of Cardiology.
Audience members - predominantly made up of cardiologists but also basic and translational scientists, nurses, cardiac physiologists and scientists, and primary care staff - tuned into live educational sessions, covering the cardiology curriculum to fulfil the needs of trainees and also the revalidation requirements of consultants.
The British Cardiovascular Society's CEO, Rachael O'Flynn, explained why she and her team chose Manchester Central to host their virtual event:
None
Manchester Central has been our venue of choice for delivery of our conference for some years. We chose Manchester Central to assist in the delivery of our first virtual conference in 2021 as we wanted to incorporate live sessions, to ensure the programme was varied and of interest.
The Manchester Central team supported delivery with the same professionalism, expertise and flexibility that we have come to expect and afforded us confidence in the quality of delivery from the outset. The Sterling team who managed the technical element of our event were outstanding throughout in terms of both service support and in delivering to our requirements and helping shape our thinking along the way. We look forward to working with the Manchester Central and Sterling teams in 2022 for delivery of our hybrid conference in Manchester next year to celebrate the 100 year anniversary of the BCS".  
The British Cardiovascular Society Annual Conference will be returning to Manchester Central in both 2022 and 2023.
White
Image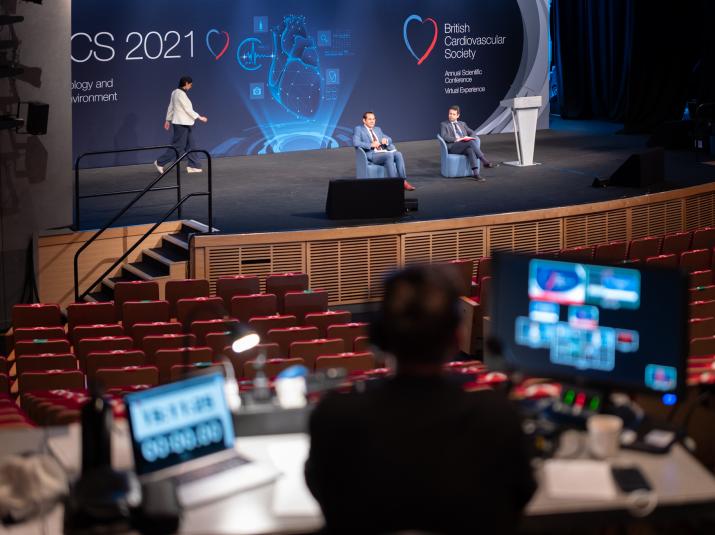 Dark blue