At Manchester Central, our priority is to provide a welcoming, safe environment where outstanding events take place and memorable experiences are created. 
We want every visitor to have a safe and enjoyable time at the venue. To facilitate this, we have highly skilled teams in place as well as certain measures designed to provide comfort and reassurance for all, allowing you to focus on enjoying your time with us. 
White
Image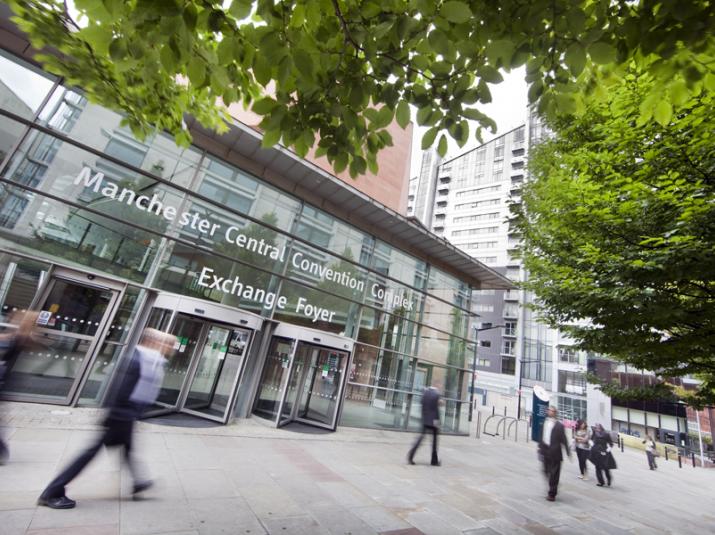 Dark blue
Covid-19 Secure 
Working in line with the government's All Secure Standard for delivering events during this time, we have implemented a range of safety enhancements at the venue: 
▪️ Hand sanitiser stations located around the venue 
▪️ Increased cleaning and sanitising of spaces and touchpoints 
▪️ Wearing of face masks 
▪️ A cashless and contactless venue where possible  
▪️ Clear signage on venue safety measures, reminding everyone of the importance of hygiene  
▪️ Queuing systems, furniture layouts and general spaces configured to allow visitors to maintain a safe distance 
▪️ Onsite event safety team for medical support 
▪️ Venue stewards on hand to provide information and assistance  
By demonstrating these measures, we have successfully achieved Visit Britain's 'Were good to go' accreditation - the industry standard for UK venues, hospitality and tourism businesses. 
Light green
Venue Security 
Every visitor who comes to Manchester Central may have their bags searched.   
We therefore ask you to consider keeping bags and possessions to a minimum.  Please also consider the size of your bag - we recommend just one small bag or handbag - to minimise the time it takes to search and gain access to the event.  When planning your arrival to the venue, we suggest you allow some extra time for security checks. 
Light blue
Questions?
If you have any queries please get in touch with our team who will be happy to help.
None