Greater Manchester Chamber of Commerce recently joined forces with Manchester Central for the resurgence of the 'Manchester - Destination for Business' event series. The third session in the series, which began in 2018, saw over 80 Manchester-headquartered businesses come together at the venue's Exchange Auditorium for an in-depth discussion around how industries can recover from the impacts of the pandemic and business priorities for 2022.
Image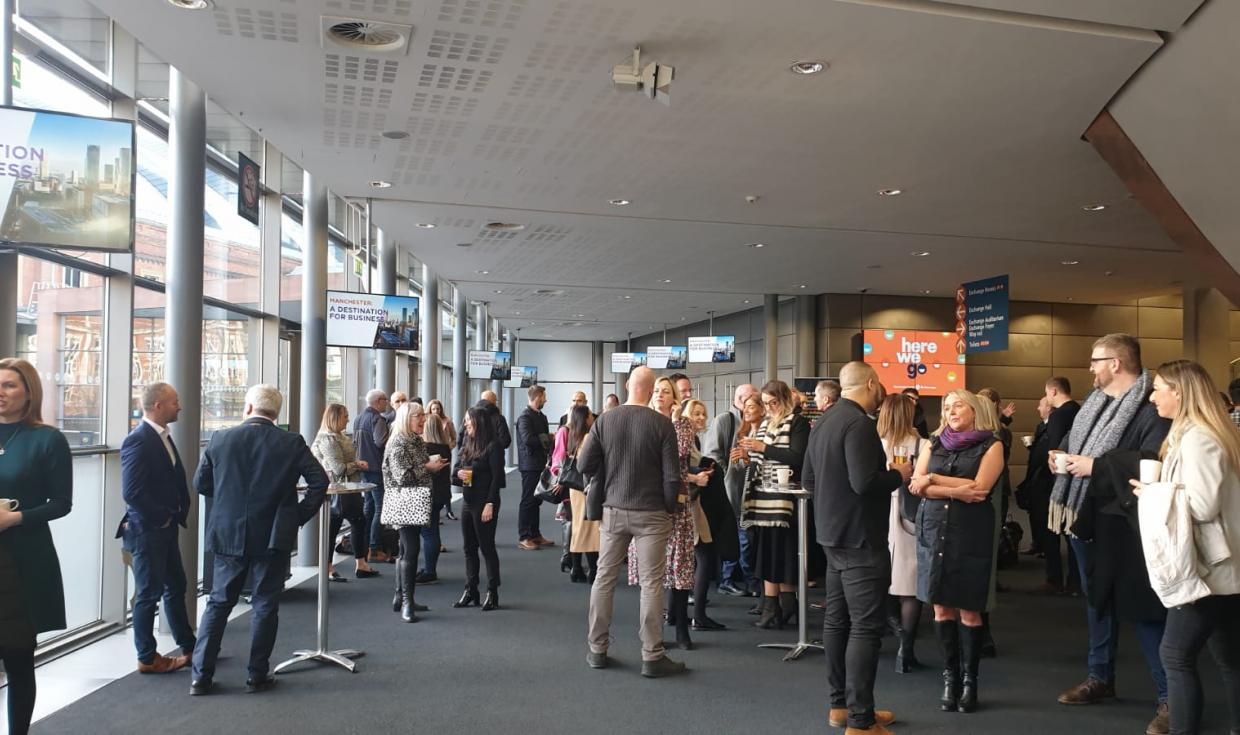 Single width
Returning to the panel this year was Manchester Central CEO, Shaun Hinds who was joined by Adam Jupp, Director of Communications at Manchester Airport, Dr Melanie Robinson, Senior Project Manager at BIM Academy Global and Caroline Bacon, Director of People & Culture at Walker Sime.
The event was hosted by Chris Fletcher, Policy and Campaigns Director for Greater Manchester Chamber of Commerce.
The themes of discussion for this year's event were: Sustainability, HR, Digital transformation and Diversification
Shaun Hinds, CEO of Manchester Central was representing the events sector, and said:  "Bringing regional businesses together is critical if the region is going to thrive off the back of a tough two years. While we've each needed to overcome individual business challenges, there was a consensus in the room that we're on a stable path back to sustained recovery. I'm incredibly excited for the future of this region and look forward to seeing what we as leaders can help to drive forward together."
If you didn't get chance to attend in person, you can now watch the recording on-demand.
None