An auditorium is traditionally seen as a corporate, business-centric space used for conferences… and although our 800-seat Exchange Auditorium is often used for this purpose, it has also acted as the backdrop to a number of other exciting events over the years. 
Here's a snapshot of just a few of the unique events that have taken place in our Exchange Auditorium:
Image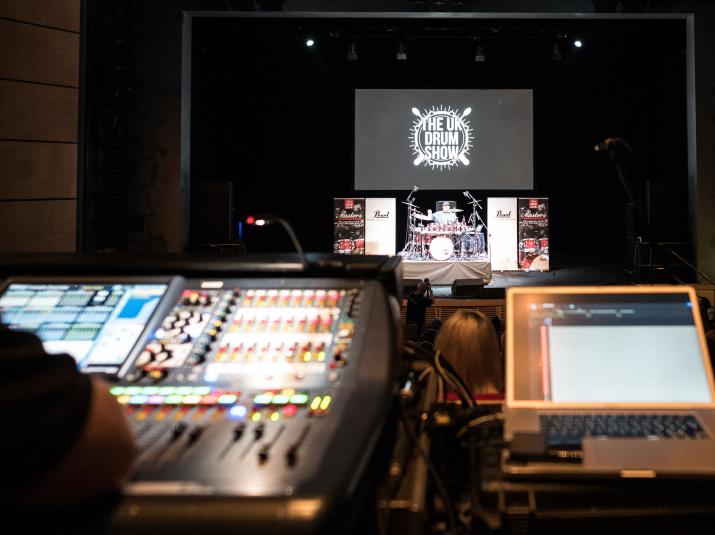 Double width
The Drum Show
The UK Drum Show is a two-day event that's dedicated wholly to the art of drumming and percussion and so, naturally, it involves live music. Throughout the event, our Exchange Auditorium was home to the 'Main Stage' – a festival-esque area of the event featuring a jam-packed timetable of live performances from world-class drummers.
Our Auditorium sits within the Exchange side of our building and so it benefits from having its own entrance. This allowed fans to buy tickets and attend performances, regardless of whether they attended the main event.
Whilst our Exchange Auditorium is kitted-out with the most sophisticated audio-visual equipment to allow our clients to plug and play, our Auditorium also has all the features required to install other sophisticated audio-visual packages, making it the perfect space for live performances.
Podcast Recordings
In 2019, we launched our pioneering venue podcast 'Central Chat' and the setting, acoustics, and audio-visual capabilities of our Exchange Auditorium made for the perfect recording space.
Whether we were recording an episode with two or six people, the large auditorium stage was fully adaptable to our needs.
As well as recording episodes of our own venue podcast, in 2019, the Manchester Podcast Festival booked our Exchange Auditorium as one of their festival locations.
The tiered seating accommodating over 800 people, means our Exchange Auditorium is the perfect space for recording live podcast episodes and allows for audience interaction.
UK Space Conference - Tim Peake
In 2017, we hosted the UK Space Conference – a flagship event bringing together the entire space community including government, industry, academia, end users, education providers, researchers, and the financial community.
Throughout the conference our Exchange Auditorium was the focal point of the show featuring a programme of high-profile speakers from across the space community.
The highlight of the programme was the closing talk from Tim Peake – the first British astronaut to visit the international space station, who started his mission in December 2015 and landed back on earth in June 2016 after 186 days in space.
As well as conference delegates, members of the public and children were also able to attend Tim Peake's talk as an educational opportunity. Managing access to the auditorium was made operationally seamless due to the dedicated entrance on the exchange side of the venue.
None
Image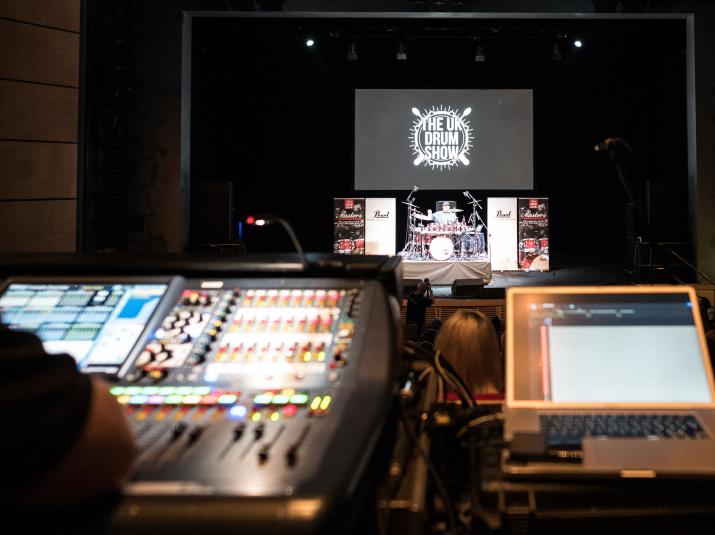 Image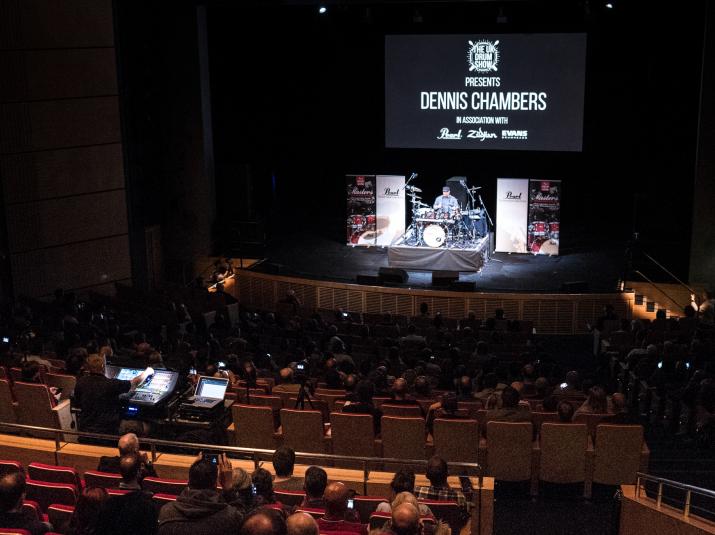 Image
Image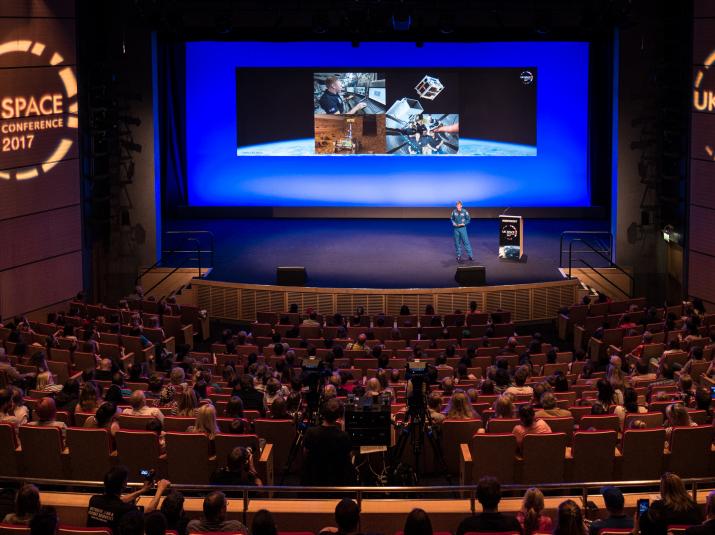 Image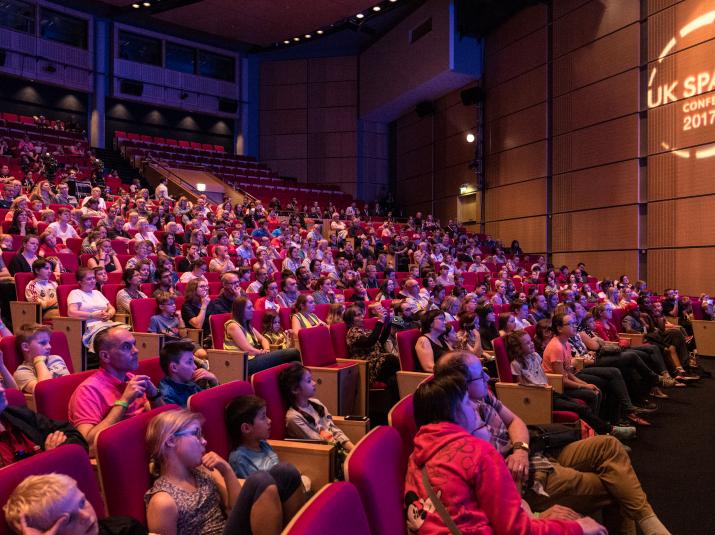 If you'd like to discuss holding an event, please get in touch with one of the team who will be happy to help!
Dark teal
Large block left
Background colour
Dark blue