Manchester Central has struck up a significant partnership with the Greater Manchester Chamber of Commerce to bolster the region's business opportunities.
Image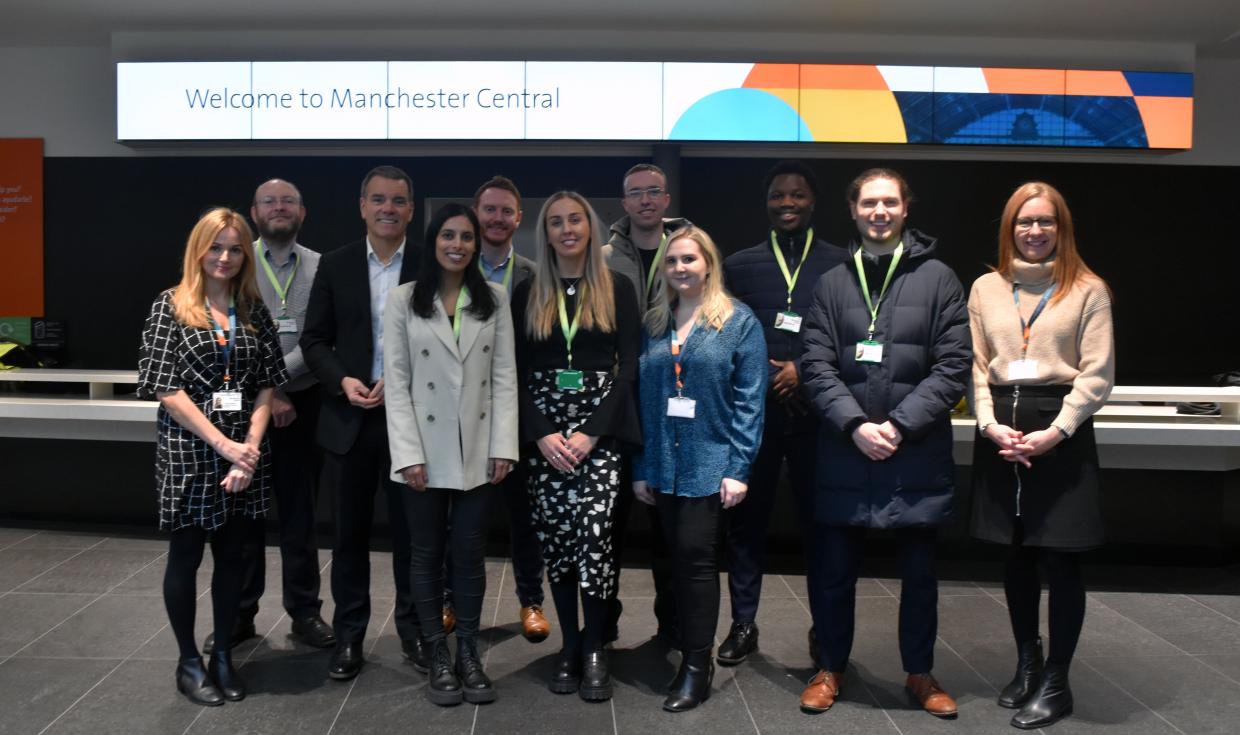 Single width
The two organisations have aligned in a bid to connect businesses right across the city region, helping to build networks and add value to firms of all sizes. The new partnership has grown from a collaboration which began in 2019 with the launch of the now popular Destination for Business event series which covers topical themes for Manchester business leaders and help to put the events sector at the centre of conversations.
As part of the agreement, Chamber members will have the chance to get involved with a myriad of events hosted at Manchester Central, while event organisers will also be able to list events on the Chamber's website, promoting them across the region, and get complimentary access to members' lounges and workspace at Chamber HQ in the city. Throughout the partnership, there will be joint promotion of events and ongoing collaborations to ensure as many businesses in the city as possible have the opportunity to connect with each other. 
Kickstarting the partnership, the fifth Destination for Business event will take place this Thursday, 9th February, discussing sustainable growth within the city-region. Panellists will include Nick Richardson, founder of The Insights Family; leadership coach and business owner Maria Brycleland, Melanie Yeomans, partner at Ward Hadaway, Patrick Molyneux, co-founding partner at Acceleris Capital and Sharon Amesu, co-founder of She Leads for Legacy. Places are free and must be booked in advance online.
Shaun Hinds, CEO at Manchester Central, said: "Businesses of all sizes are the lifeblood of our regional economy and mutually benefit from connecting with others to grow and develop. We are resolute in our commitment to helping the city's businesses to thrive. Our partnership facilitates this by creating valuable conversations, opportunities and collaborations which we hope will generate transactions for Manchester and North West businesses.
"Beyond this, we know clients across a broad spectrum of sectors are increasingly keen to engage with local businesses and communities when they bring an event to Greater Manchester. They see the significance and importance of attracting regional audiences to their events and making a positive impact on the region they are visiting. We're really pleased to partner with the Greater Manchester Chamber of Commerce, which will no doubt help to bolster the region's business community."
Lewis Crowe, head of membership and commercial at Greater Manchester Chamber of Commerce, added: "It's incredible to see the city alive again with business events hugely contributing to our regional economy. This partnership allows us to build on this success and we're looking forward to seeing the great initiatives that are instigated by working together in this way."
The partnership also helps to underpin the resurgence of major events returning to the city. Just last week, Manchester Central revealed that visitor numbers between October and December 2022 reached 92,000, a 77 per cent increase on the previous quarter.
The trading quarter also revealed delegate spend at the venue rose 20 per cent on the previous quarter, while secondary spend on hotels, hospitality and travel in the city region contributed to an overall addition of £21.1m to the Greater Manchester economy over the three months to December, aiding the continued recovery of the region.
Overall, Manchester Central, which is the largest of its kind in the region, added over £73.2m to the regional economy from April to December 2022. With over 23,000m² of space and a capacity of over 10,000, the results signal Manchester Central's continued recovery, despite continued economic pressures and inflation spiking energy bills and day-to-day running costs.
None