Major events venue Manchester Central is this week set to host one of the most talked about trade shows in its annual calendar - Northern Restaurant and Bar 2023. 
Image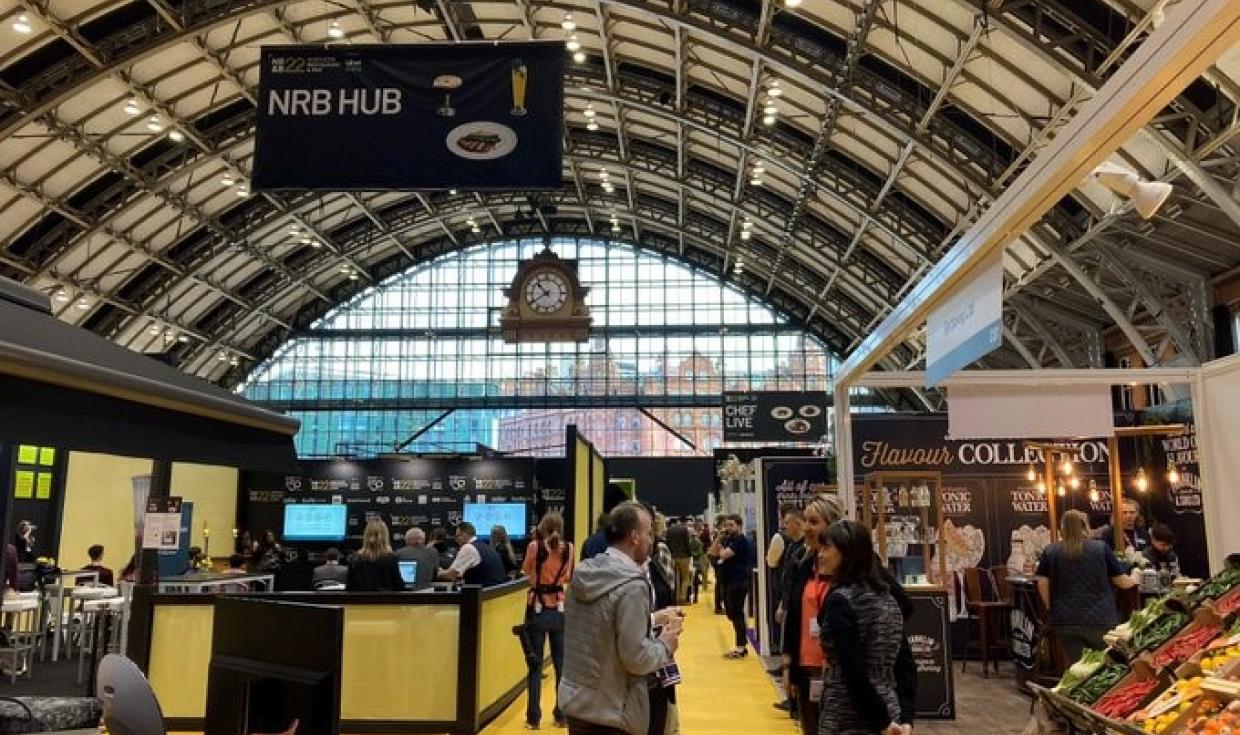 Single width
The longstanding hospitality trade event, which is expected to welcome around 8500 trade buyers from hospitality operators over two days, will showcase the very best of the North with a broad variety of world-class talks, interviews and demonstrations. 
Manchester Central, which has been hosting the event for over ten years, will welcome chef demonstrations by the likes of Luke Payne, Head Chef at the Michelin recommended Pack Horse in Hayfield, Derbyshire, as well as Manchester's very own Mary-Ellen McTague of Eat Well MCR and Treehouse, Manchester. 
Former BBC Masterchef champion, Simon Wood, owner of WOOD Manchester will also be introducing visitors to Northern takes on fine dining, while Ana Abdullah, Cookery Teacher at Tampopo, will be showcasing Malaysian cooking techniques.  
The event comes as the North West region's hospitality and events sector continues to recover. Earlier this year, Manchester Central revealed that visitor numbers rose 77% and delegate spend was up 20% between October and December 2022 when compared to the previous quarter. This contributed £21.1m to the region via delegate spend in bars, restaurants, hotels and travel.
Shaun Hinds, CEO at Manchester Central, said: "The Northern Restaurant and Bar Show is always a hotly anticipated fixture in our events calendar and this year is no different. I am particularly excited by the breadth of exhibitors and speakers this year, which demonstrates the diversity that the hospitality sector boasts here in the North." 
"We are expecting thousands of visitors through our doors over the two days and this in turn will further propel tourism to surrounding bars, restaurants and hotels, something that is incredibly important to us as a venue."   
The Northern Restaurant and Bar organisers last week published 'State of the North' research revealing that the growth of sales in restaurants and bars across the North since 2019 outstripped other regions in the UK,  with an uplift of 4.1% in most key northern cities. 
Chris Brazier, Group Event Director for NRB23 added: "Northern Restaurant and Bar 2023 promises to inspire and connect the very best suppliers and operators in the industry. We have a real mix of innovative and dynamic exhibitors, as well as exclusive sessions from leading and upcoming operators and chefs, who are leading the way in the restaurant and bar space. It's exciting to see this under one roof at Manchester Central so the whole industry can celebrate and support hospitality in the north, together. We've partnered with Manchester Central for more than a decade on this event as the venue gives us so many options for staging, while also connecting delegates with the city in a way that benefits so many businesses regionally. " 
None