Manchester will host the biggest names in snooker next season when the Tour Championship is staged in the city for the first time.
Image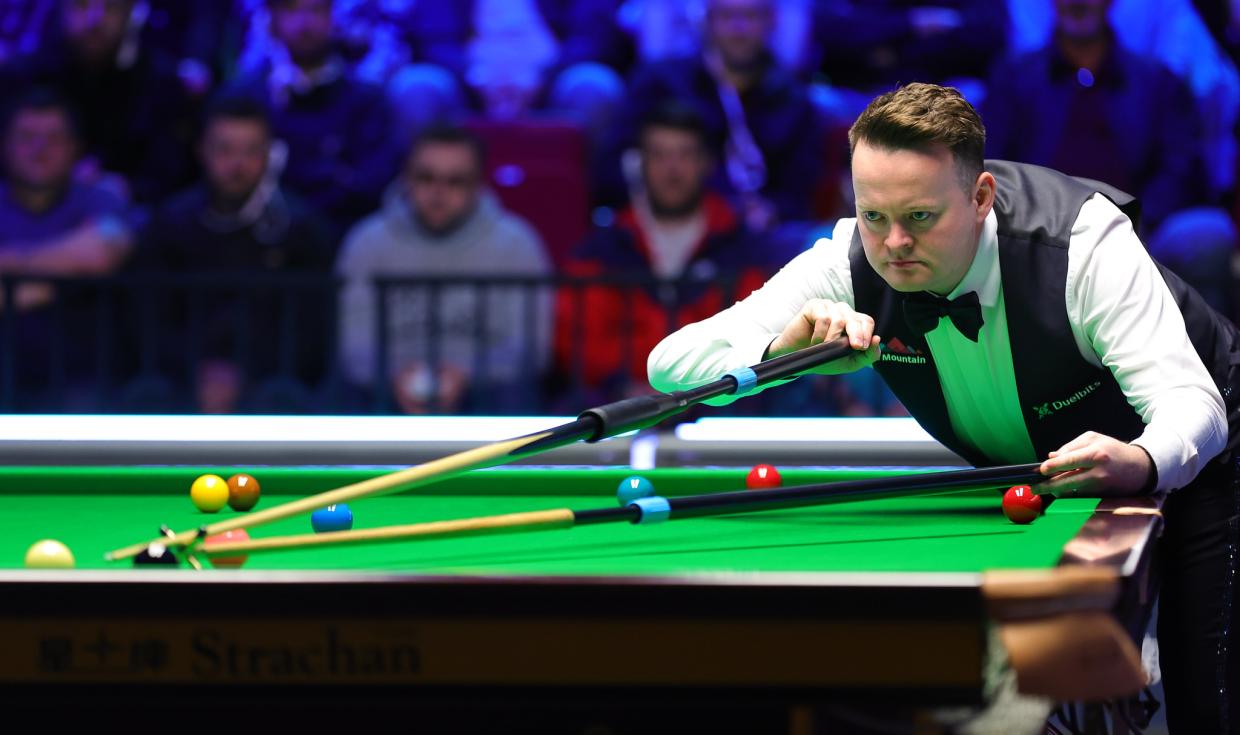 Single width
Running from April 1st to 7th in 2024, the tournament will take place at the historic Manchester Central venue in the heart of the city. It will be the first world ranking event in the North West of England in four years.
Tickets will be ON SALE next Wednesday (April 26th) and fans are strongly urged to book seats quickly for this outstanding event in a spectacular location. Details will be announced at www.wst.tv/tickets
The Tour Championship is the third and final event in the Players Series and brings together the best players of the season on current form.
In recent years it has been a field of eight players, but next season this will be expanded to the top 12 from the one-year ranking list. The top four will be seeded straight into the quarter-finals, with the other eight to compete in the opening round. Total prize money will increase from £380,00 to a record £500,000.
The 2024 World Mixed Doubles, which brings together snooker's best men and women players, will also take place at the same venue, on the weekend of March 30th and 31st. This event, which highlights snooker as one of the few major sports where men and women can compete on an equal footing, took place for the first time in 2022 and was won by Neil Robertson and Mink Nutcharut.
Both tournaments will receive extensive live television coverage from ITV and a range of other broadcasters worldwide.
Manchester Central's history dates back over 140 years. It was originally the city's main railway station, before being developed into an events venue. A Grade II listed building, the award-winning venue is renowned throughout the region.
WST Chairman Steve Dawson said: "The Tour Championship is one of our biggest events and we felt it was right to move it to a venue befitting its stature. The Masters, for example, has thrived and grown massively in London.
"We are always improving our understanding of fans and using all data points available to inform our event venue selection strategy, while also working closely with our broadcasters.
"It will be a great thrill for the players to compete in a tournament in central Manchester and an extra incentive to qualify for this elite 12-player event. We expect the people of Manchester and the North West to support it in droves. And we are delighted to stage the Mixed Doubles again following its success this season."
Shaun Hinds, CEO at Manchester Central, added: "We're honoured that the World Snooker Tour organisers have chosen our iconic venue to host this superb event in the North West. This prestigious fixture in the sporting calendar promises to attract people from near and far, as well as showcase our wonderful city to a worldwide TV audience.
"This tournament, and the series of events being organised as part of it, has the ability to create an incredible vibe and sense of excitement throughout Manchester next April. We can't wait to give snooker fans a warm North West welcome!"
None
Background colour
Dark blue