Organisers behind the first two Manchester Central Incubator scheme events are preparing to stage their inaugural events this summer as part of a support package worth tens of thousands of pounds.
Image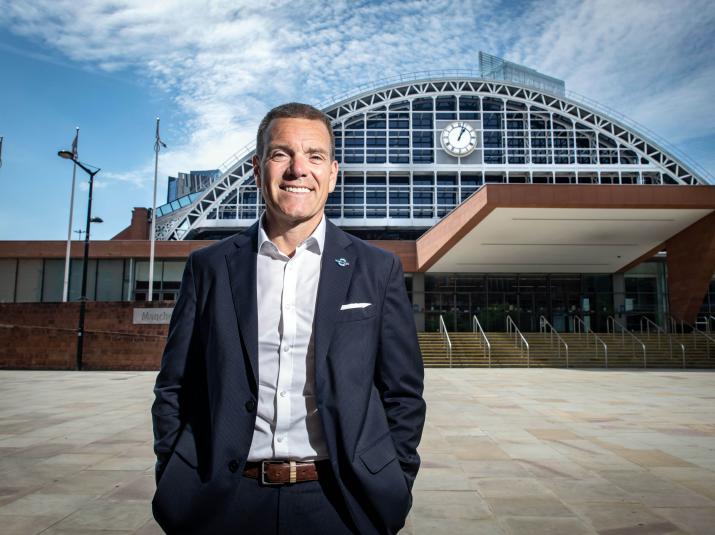 Single width
PlannerFest and Northern Sustainability Summit will be held at the prestigious venue after organisers beat strong competition from many applicants to Manchester Central's Incubator Scheme. The organisers, Events Northern and Elevate, have since been receiving guidance from Manchester Central's in-house events team to scope, plan and prepare for hosting their inaugural events.
As one of the UK's largest venues, Manchester Central launched the Incubator scheme a year ago to support the sector's resurgence, attract and shape new and unique events; as well as support innovation. The GC Business Growth Hub also partnered with Manchester Central to offer wider business support as part of the initiative. Their services include programmes for start-ups, scale-ups and innovation.
The events are in various stages of development:
PlannerFest/JournalFest/StationeryFest. Saturday 1 July.
Three shows in one. PlannerFest and JournalFest will be hosted conference-style with the promise of a full day of activities, workshops and presentations, including food and refreshments. With a festival vibe, these VIP tickets will be priced at £90. Organisers, Events Northern Ltd, have also developed and launched a concept for general stationery-lovers. StationeryFest will provide an exhibition and shopping experience for £10. There will be 'creativity stations' offering attendees the opportunity to participate in small activities, try products or learn new skills. The majority of exhibitors for StationeryFest are now confirmed and tickets go on general sale at 10am on Saturday 1 April.
Northern Sustainability Summit. Monday 12th June.
This event is for all businesses, no matter where they are on their sustainability journey, to help them take actionable steps on their path to Net Zero. With a diverse programme of keynotes, workshops, drop-in sessions and exhibitor demonstrations, the event will bring together leaders and change-makers to share and shape solutions for all. Organisers, Elevate, are in the process of securing sponsors and confirming early sign-ups.
Shaun Hinds, CEO at Manchester Central, said: "We launched this scheme a year ago and were overwhelmed by the response. Coming out of the pandemic, we wanted to do what we could to stimulate recovery for our industry; helping attract new entrants into the event space that otherwise might not have the resource to get their idea off the ground.
"Since offering these two organisers the chance to be part of the Incubator scheme we've been impressed with their initiative and creativity, regularly meeting with us to discuss and shape all aspects of their event delivery.
"Over the next few months our specialist events team will be providing as much support as possible to help make these inaugural events a huge success. Now is the time to put in place the finer details which will really make their ideas stand out. Both organisers are set to host niche and innovative events which we are sure will capture the attention of their intended audiences and it's been a delight to work alongside them so far."
Incubator by Manchester Central is believed to be the first programme of its kind for the events sector.
With more than 23,000m² of space and a capacity of over 10,000, Manchester Central already hosts an array of events from intimate small business meetings to high-profile, large-scale conferences, sporting competitions, public exhibitions, music gigs and trade shows.
None