Manchester Central is the first major events venue of its kind to strike up a partnership with Play It Green in an initiative that will help reduce and rebalance the carbon footprint of its staff members through tree planting, education, and knowledge sharing.
Image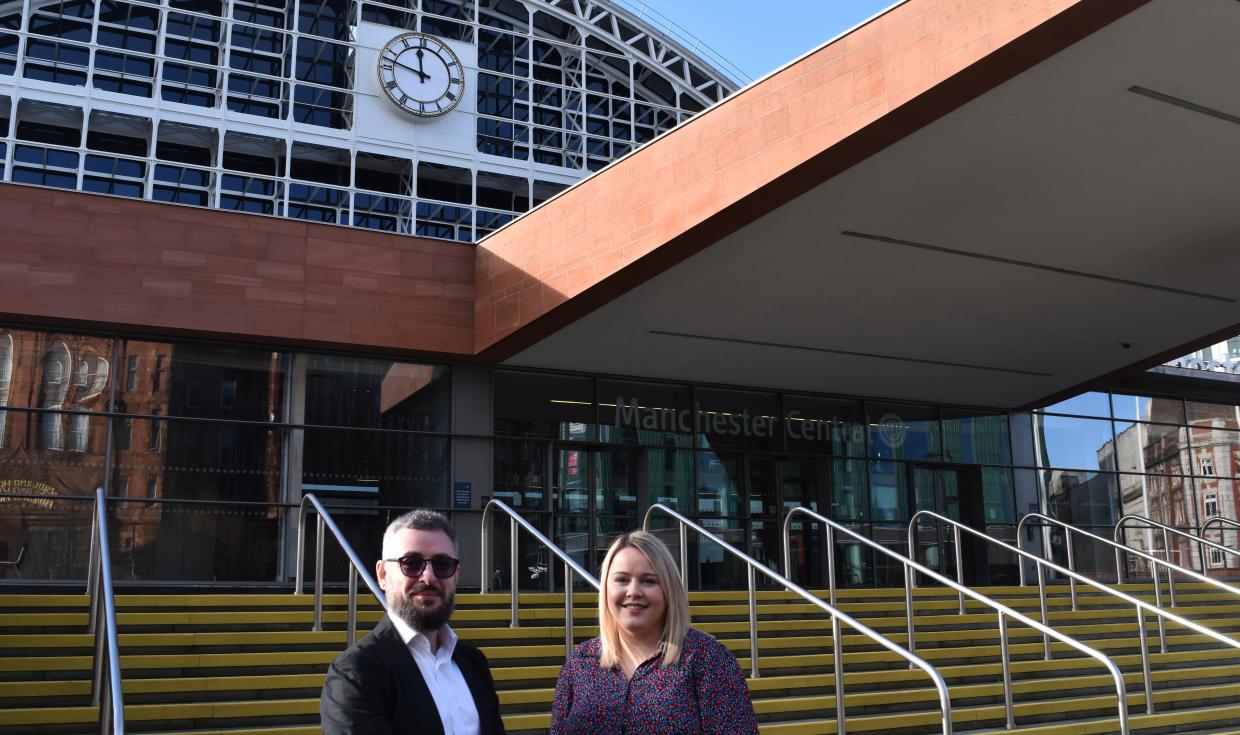 Single width
As one of the UK's largest and most versatile event venues, Manchester Central employs around 125 full-time people. Its partnership with Play It Green will establish a Climate Positive Workforce, with 13 trees planted monthly for every member of the team to rebalance the carbon footprint generated within their personal lives. This includes 7,500 miles of travel per person. 
Play It Green will also work with Manchester Central to further educate the workforce and strengthen the sustainability culture at Manchester Central. This includes providing every staff member with their own 'Forest Garden'; a personalised information hub to help them take positive steps in their individual sustainability journeys.
Trees planted as part of the initiative will support employment and communities in developing nations, directly supporting ten United Nations Sustainable Development Goals. The trees planted in 2023 via Play It Green will absorb 1,439.1 tonnes of CO2 emissions within the next six years. This is the equivalent of taking 1,058 cars off the road or 11,963 people cancelling their short-haul flight.
The partnership comes as Manchester Central continues to bolster its sustainability credentials, following on from the venue's Shaping a Sustainable Future whitepaper, which last year published findings after surveying more than 150 events professionals to understand current and future priorities; as well as what's needed in the future. The biggest challenges highlighted by respondents across the events industry - which is worth more than £70bn to the UK's economy - included costs, lack of clarity and training, as well as greenwashing.
Shaun Hinds, CEO at Manchester Central, said: "Our sustainability strategy is core to the business and we're really pleased to be working with Play It Green to take even bigger steps towards realising our ambitions. Learning more about sustainability and reducing carbon footprint must be about investing in and embedding really strong practices which have long lasting positive impacts on the business and also our people. This is a fantastic opportunity to make further tangible progress for our staff members and I'd implore others in the events industry to consider such options as we collectively have the ability to shape real change."
The venue has a roadmap of targets to achieve its 2030 sustainability pledges, specifically around waste management and utility reduction. Manchester Central will also be promoting the Play it Green initiative to clients and service providers to encourage others to commit to reducing their own carbon footprints.
Play It Green is a unique subscription service starting at £5 per person per month, that aims to reduce the carbon footprint of people and business whilst ensuring they make an ongoing environmental and social impact on their journey to net zero.
Richard Dickson, co-founder of Play It Green, added: "We are delighted to be working with such an iconic and prestigious venue in Manchester Central. We are two Manchester companies working together for the benefit of their business, their people and the planet. Play It Green was born out of walks in the park in Manchester and we support the city's ambition to be net zero by 2038; something that will only be achieved through collaboration."
With over 23,000m² of space and a capacity of over 10,000, Manchester Central hosts a unique array of events from intimate small business meetings, to high profile, large scale conferences, sporting competitions, public exhibitions, political party conferences and large-scale international trade shows. For more information about Manchester Central's sustainability strategy, visit  www.manchestercentral.co.uk/sustainability-our-central-future
None
Background colour
Light green