Two operational events specialists at the pinnacle of their careers have highlighted their passion for the fast-paced industry and the 'buzz' of creating incredible experiences in a new podcast episode hosted by Manchester Central.  
Image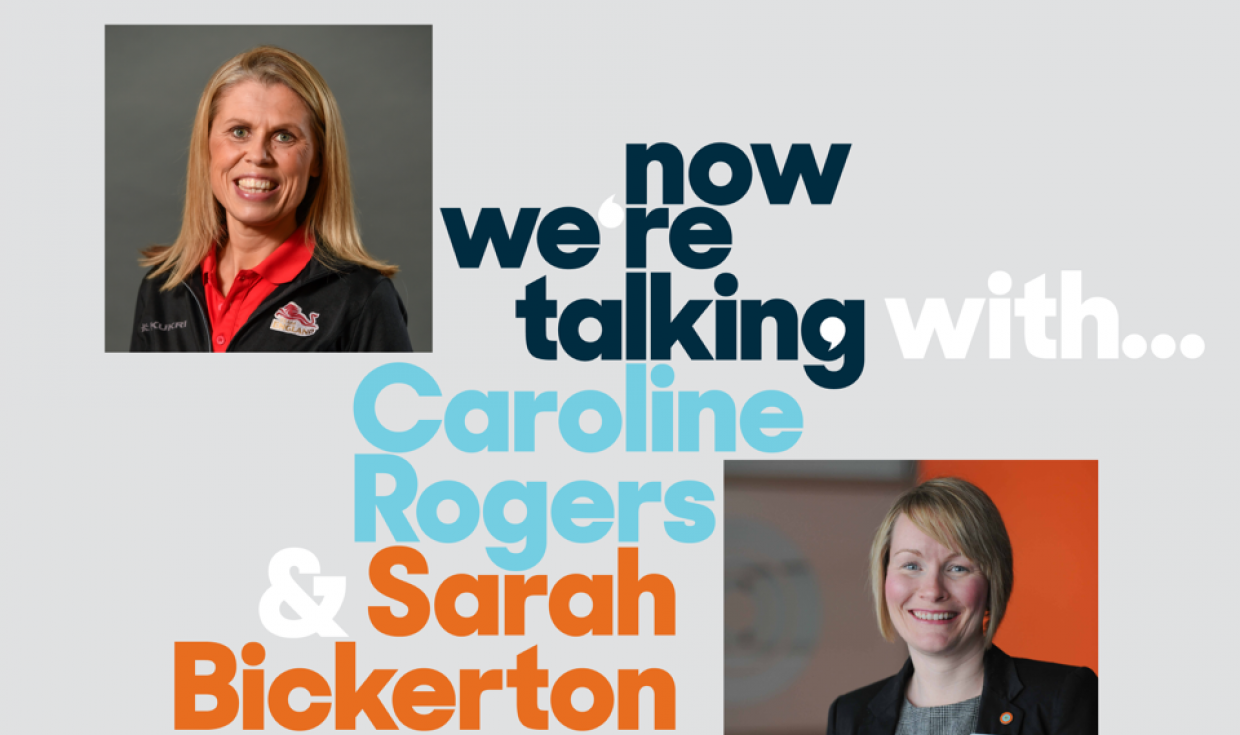 Single width
Caroline Rogers, Major Events Specialist and Sports Director, and Sarah Bickerton, Director of Operations and Event Delivery at Manchester Central, have spoken to the Central Chat podcast. The series is aimed at inspiring and informing professionals working in the events sector. Central Chat - run by Manchester Central, one of the UK's leading events venues - is now in its third season. 
Rogers, who has been involved in the operational running of several Commonwealth Games, Commonwealth Youth Games, Rugby League, Cricket World Cup and so much more, said a career in the industry was rewarding and ever-changing. She added: "Within sport, we're constantly evolving to meet the expectations and demands of spectators, athletes, stakeholders, broadcasters, and commercial partners. What used to be seen as a match of football, rugby or hockey to watch is now viewed very differently and spectators expect so much more.
"Spectators need to feel they're getting something new to improve that spectator experience and improve fan engagement. Technology plays a massive part in that. However, there's also a need to balance commercials against a potential backdrop of decreased spending and budget."

Rogers added that having a busy operational role required communication and negotiation at every stage. "That's with stakeholders, volunteers, CEOs - the whole spectrum - to make sure everybody is clear in their role and expectations," she explained.

Meanwhile, Bickerton reflected that working in events allowed people to access a breadth of experiences to develop operational skills. She said: "As you move upwards, sideways, or downwards if that suits, you get lots of different experiences in various areas. 
"I enjoy the variety. When you're working at an events venue, you get the best of both worlds. You get the buzz, that nervousness, that commitment through the different organisers that you work with. So, whatever that event may be, you become part of their team."

Bickerton added that technology and the hybrid event world is "here to stay", as is the focus on sustainability. "We need to thoroughly understand how to consistently measure every aspect of an event, so organisers can report back and say it has achieved set objectives," she said.

Talking about what should be put in place to create opportunities for the next generation entering the events industry, Rogers added: "One thing that could be addressed is volunteer programmes. A lot of sports and clubs that offer these opportunities do so, often, in an ad-hoc way. If we had a more structured approach, it would potentially give people who don't have event management degrees a platform and more of an opportunity to get into events, develop their skills and experience whilst also making a meaningful contribution and add real value to the event.
Bickerton said the fast-paced nature of operational delivery puts her and the team at the forefront of everything. She said: "As a business, we don't sit still. It's not just a case of we'll always have similar events come here and we'll just repeat what we've always done. It's about what's next, and even if it is the same event, how can we help make it better year on year?"
Rogers added: "When I started out, event management degrees weren't prolific and certainly weren't as widespread as they are now. A lot of people navigated into the world of events from completely different academic backgrounds.

"I've always been madly passionate about sport even since I was small and has always played a huge part in my life. It was a really important part of my life in school and university and remains so today. For me, work doesn't feel like work because I really enjoy what I do. I think that's the key to having a successful career."

Thinking about giving her younger self a piece of advice, Bickerton said: "Remember that no matter what your role, you need to treat everyone respectfully that you come across. Your enthusiasm and the way you deal with your situation and handle yourself will put you in good stead for the future."

To listen to the full interview, download or listen to Central Chat, which is available via centralchat.buzzsprout.com, Spotify, Apple and all other podcast providers.
None
Background colour
Dark teal