Our vaulted arches and station clock have made Manchester Central an iconic city feature for over 140 years.
Here is a look back at our history…
Image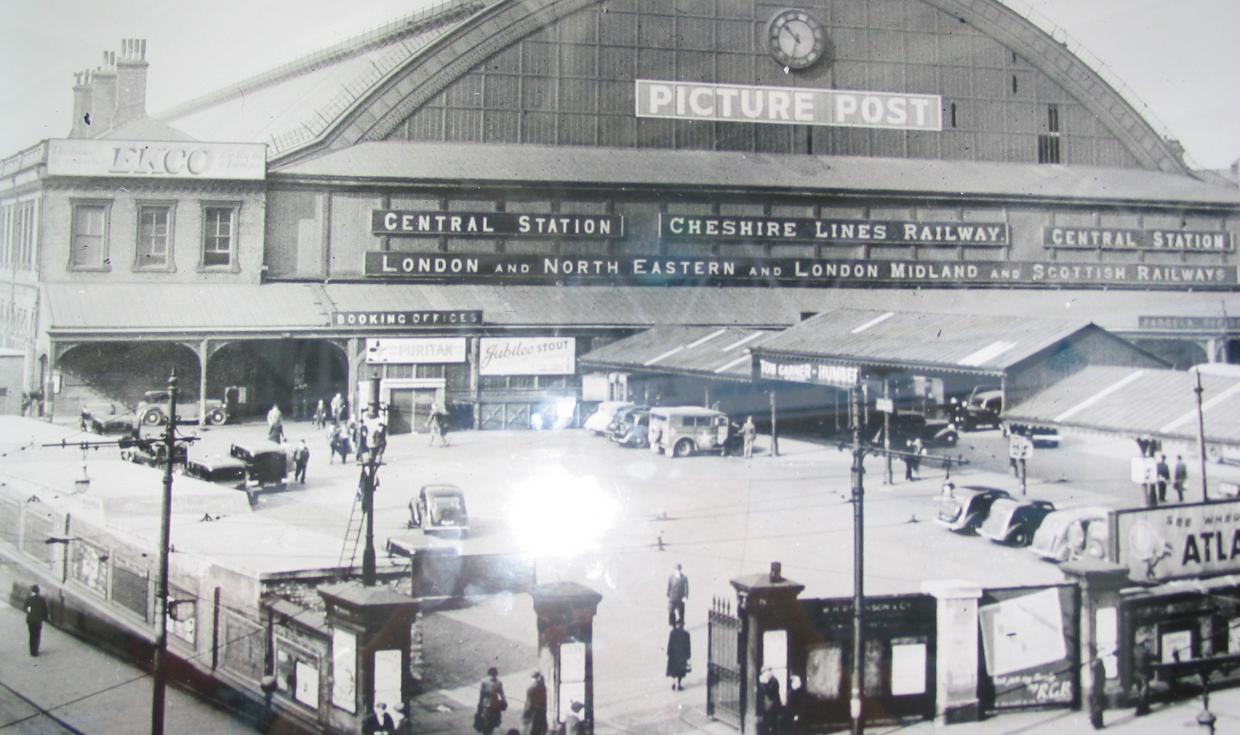 Double width
Image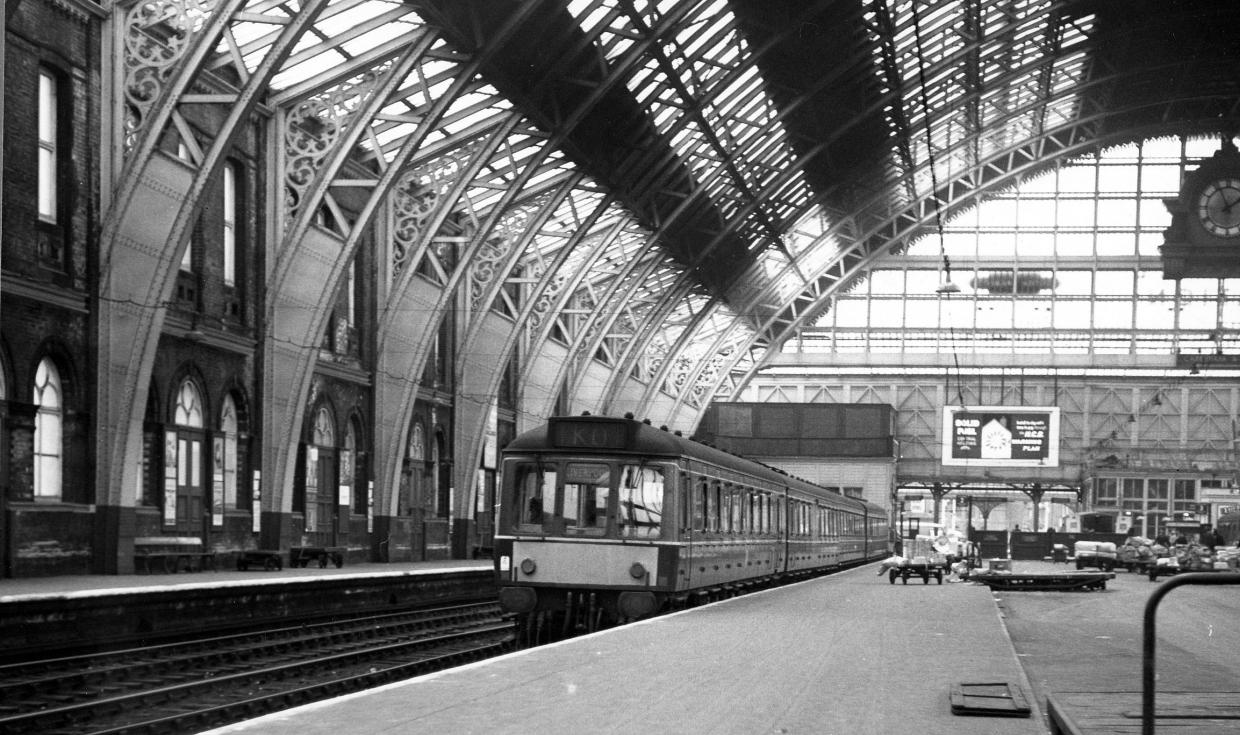 Dark blue
Manchester Central began life as one of the major train station hubs of the North West.
Opening in 1880, Central Station went on to become one of the country's great travel interchanges.
The station operated until 1969 when it was deemed surplus to requirements and closed, due to increased car-use and changes in the surrounding rail network.
Dark blue
After closing, the building escaped demolition and was given listed building status, but then stood largely unused and derelict for more than 20 years.
In 1978 the building was purchased by Greater Manchester County Council, with plans to revitalise the disused structure and work started on the first ever urban regeneration project in 1982.
Light blue
Image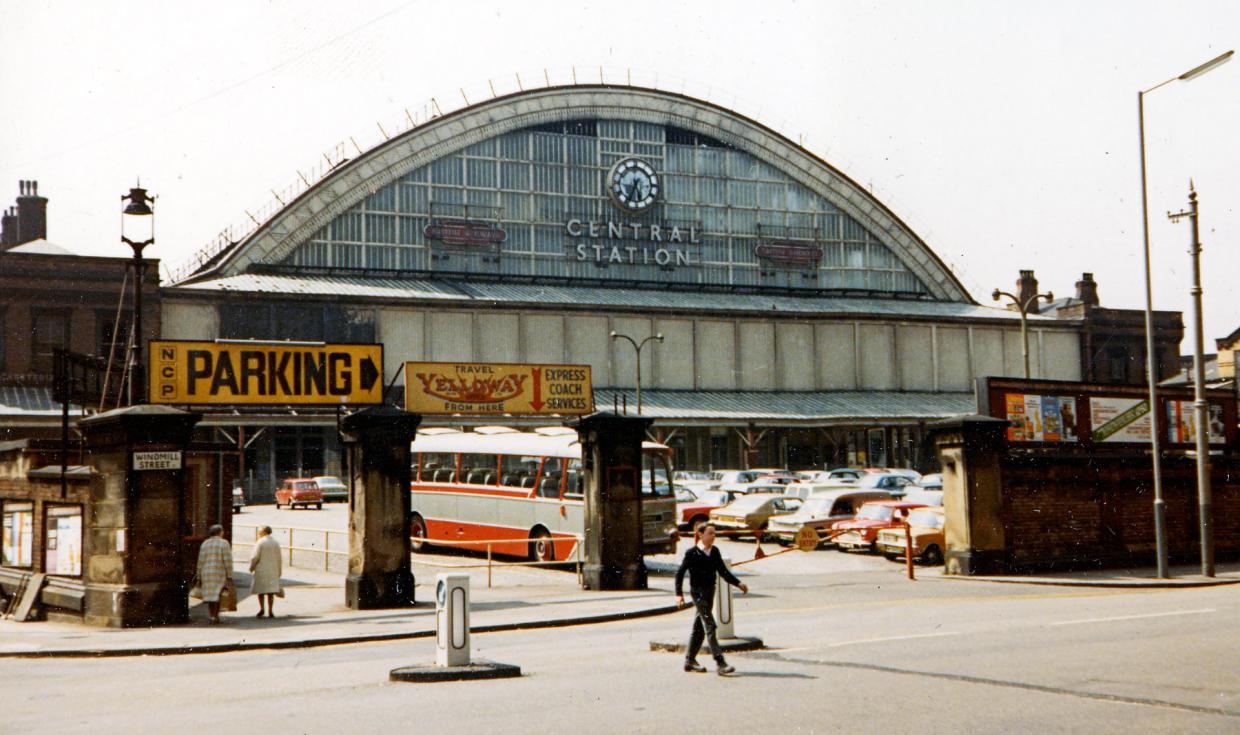 Dark blue
Image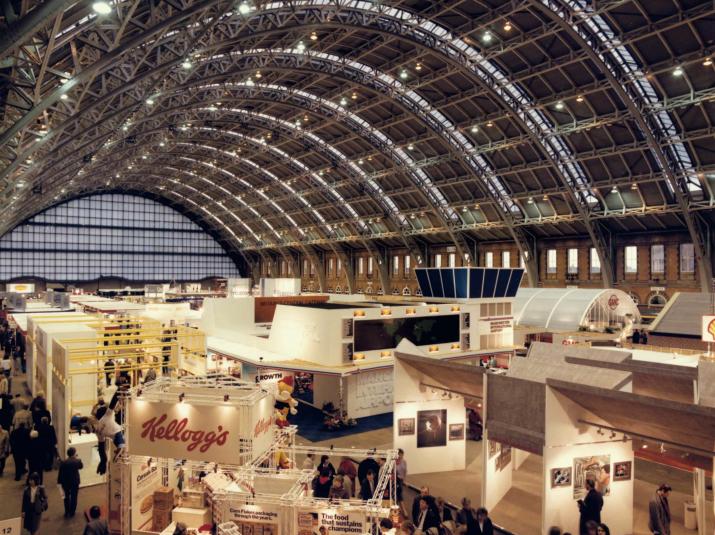 Dark blue
The overhaul of the structure into an exhibition centre for new, contemporary use, symbolised the city's emergence into a stronger and changing economic landscape.
The Greater Manchester Exhibition and Event Centre (G-MEX) was opened by her Majesty the Queen on 21 March 1986 and the first exhibition, Enterprise North West, was held.
Yellow
Over the next 20 years the G-Mex hosted a number of concerts including Manchester favourites The Smiths, The Happy Mondays, Oasis and Take That.
The addition of The Exchange Building in 2001 extended the venue and created a unique concentration of convention facilities right at the heart of Manchester's vibrant city centre.
Dark teal
Image
Dark blue
Becoming Manchester Central
In 2007, GMEX and MICC were re-branded as Manchester Central Convention Complex, bringing cohesion to the venues' identities and facilities. Not only did the new name refer back to the buildings original name as Central Station, it also gave focus to two of the venue's USPs: its home city and its location within it.
A £30million overhaul was completed in 2009 and took the venue onto a world stage in conferencing and events.
Orange
Image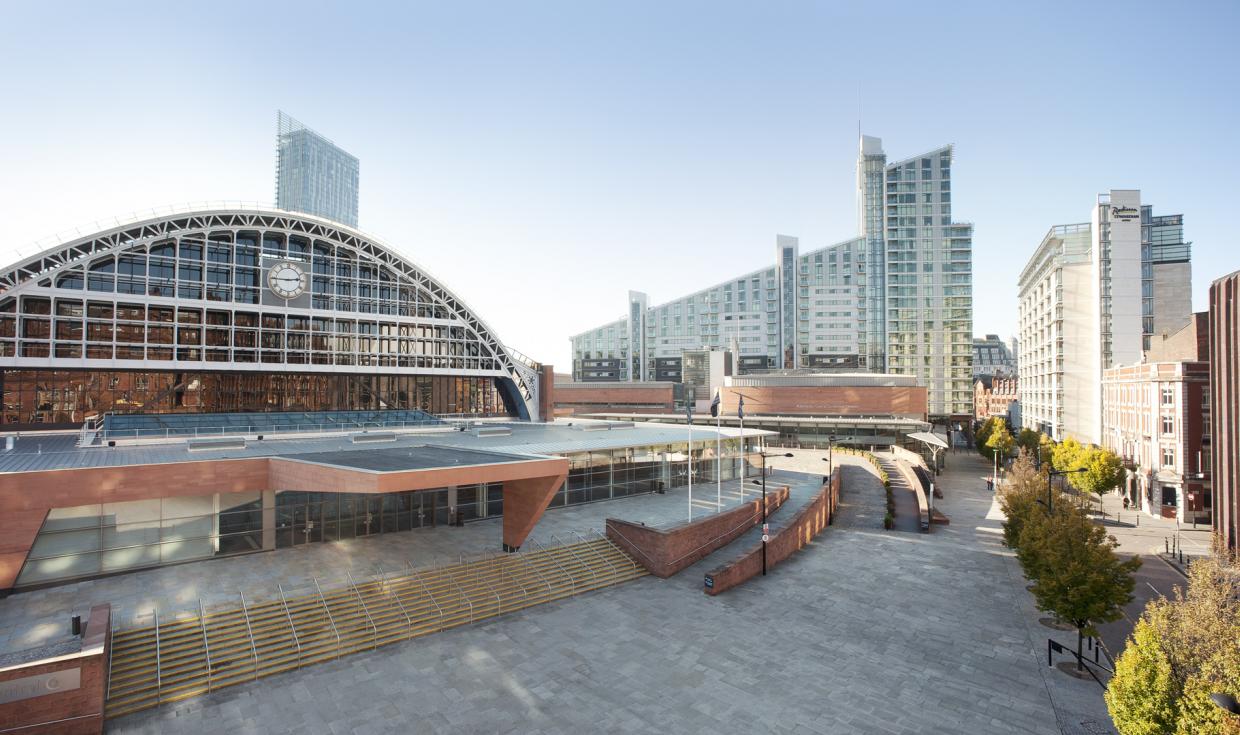 Dark blue
Image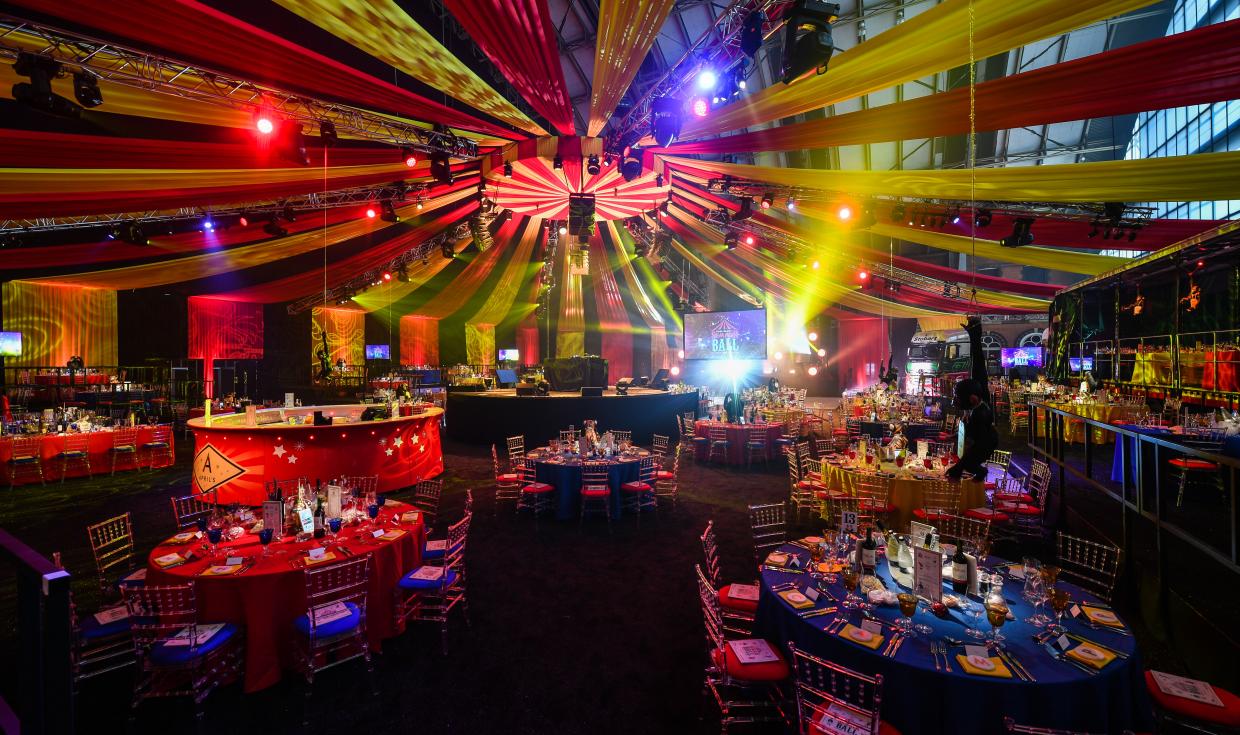 Dark blue
Due to the venue's versatility, we host a huge range of events from political party conferences and gala dinners to exhibitions for food, film and travel fans. We have even provided a backdrop to a number of television shows including X Factor and Ninja Warrior.
Light blue
Adding to the venue's fascinating history, in March 2020 Manchester Central was re-purposed as the NHS Nightingale North West hospital for just over 12 months to help support the NHS during the pandemic.  
Following the easing of restrictions, the building was returned to us and we were able to get back to doing what we do best; hosting live events! 
Light green
Image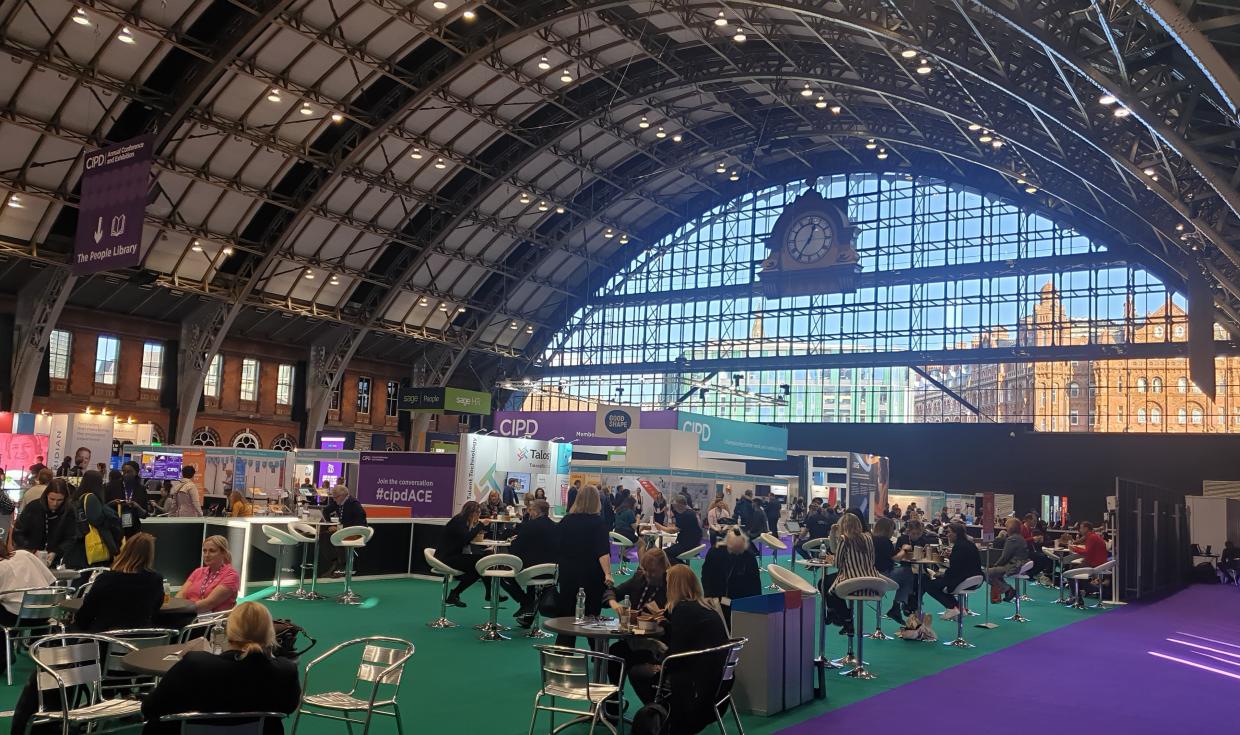 Dark blue