Part of our suite of Exchange Rooms has been transformed.
Exchange Rooms 8, 9, 10 and 11 have been revamped in harmony with the venue's heritage, whilst keeping up to date with modern trends.
Image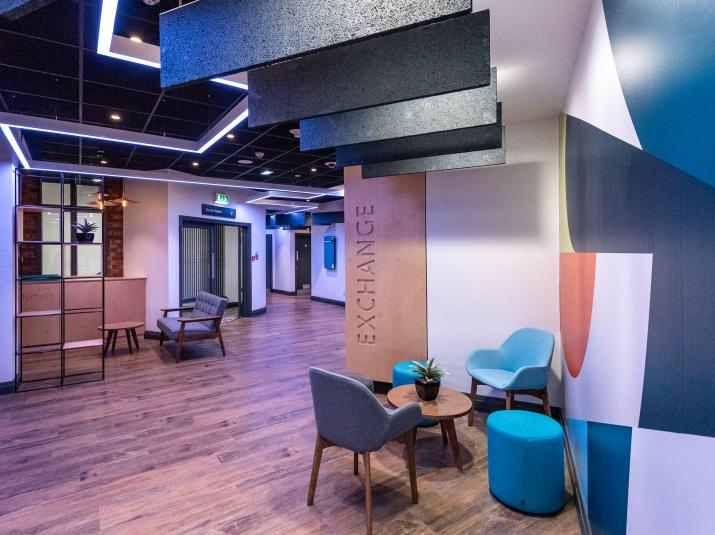 Single width
The fresh new look sees new lighting, flooring, blinds and curtains for the totally flexible spaces which play host to many of the venue's smaller conferences, training sessions and business lunches.
Harnessing the venue's grade II listed status, authentic reclaimed Manchester brickwork has also been added to the external wall in Exchange 8, 9 and 10.
The creation of a vibrant new lobby area outside the rooms, complete with lounge furniture and a water refill station, provides the perfect place for delegates to take a break and relax in between sessions.
None