Event management
From the word "go", you'll be supported by an experienced planner from our specialist team.
Once we fully understand your requirements we can make sure your event makes best possible use of Manchester Central's spaces, facilities and wider resources. We can: help develop the special touches that make an event distinctive; meet delegate and visitor needs before and during the event; provide the best possible access facilities for delegates and visitors.
White
Image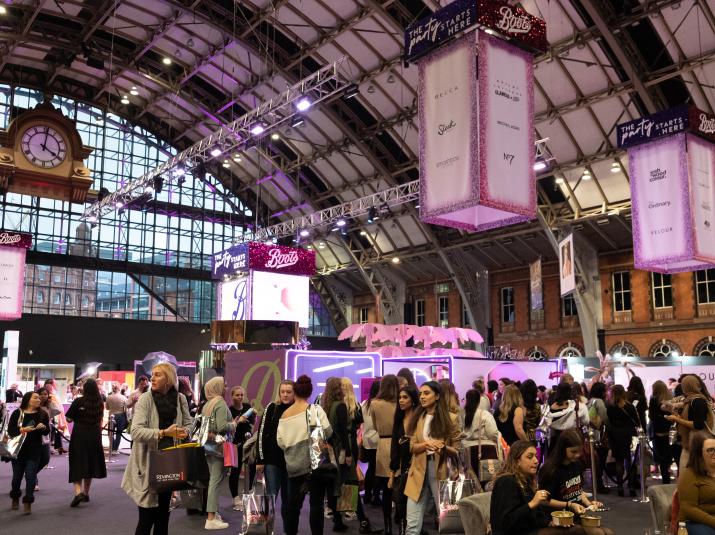 Dark blue
Event Safety
The safe and secure delivery of events at Manchester Central is priority and we have dedicated, highly-trained teams in place to facilitate this as well as certain measures designed to provide comfort and reassurance for our visitors.
We have a team of fully trained first aiders on hand throughout your event - including build up and break down – to offer immediate care and assistance. We also introduced our Event Safety Team in 2011 to better support event organisers with direct first aid support.
Covid-19 Secure
Working in line with the government's All Secure Standard for delivering events during this time, we have implemented a range of safety enhancements at the venue.
Dark blue
Security
Manchester Central's security team monitor the venue round the clock and provide a helpful service throughout your event. Our team can ensure everything runs smoothly with expert advice on how to safeguard staff, delegates and property.
Every visitor who comes to Manchester Central may have their bags searched.  We therefore suggest that you ask delegates to consider keeping bags and possessions to a minimum to facilitate fast and easy entry to your event. Please note that large bags and suitcases will also be searched.
During your event we ask you to remain vigilant.  Please alert our stewards if you notice anything you feel uncomfortable with.  The safety of you and your delegates is paramount to us.
Dark blue
Suppliers
Our sales and events teams can source and recommend reputable suppliers of logistics, seating, set design/theming, production, furniture, front of house staff, signage, linen hire and floral arrangements. Our suppliers can help with every aspect of your event and deliver an enjoyable and impressive experience.
Dark blue
Traffic management
Manchester Central benefits from excellent site access. Build up and break down timings can be arranged with your Event Manager so that even complex installations can be undertaken with ease.
We work with event organisers, exhibitors and suppliers to ensure efficient goods vehicle access and maintain smooth traffic flow. Manchester Central's security team also monitor traffic around the perimeter of the venue.
Dark blue
Parking
Manchester Central has a large NCP car park directly beneath the venue. There are also several other large parking facilities within a short walk of the venue.
Discounted parking can be arranged for exhibitors and delegates. Arrangements must be made at least 10 days before the event and there is a maximum of 250 spaces available per day. Unfortunately, we cannot offer refunds.
Always feel free to discuss car parking with your Event Manager.
Dark blue
Getting here
The venue is located right in the centre of the UK and easy to reach via Manchester's extensive multi-modal transport network.
Dark blue