Featuring industry workshops, digital innovation, and minimal waste, Siemens hosted its first ever UK and Ireland customer event in Manchester.
Image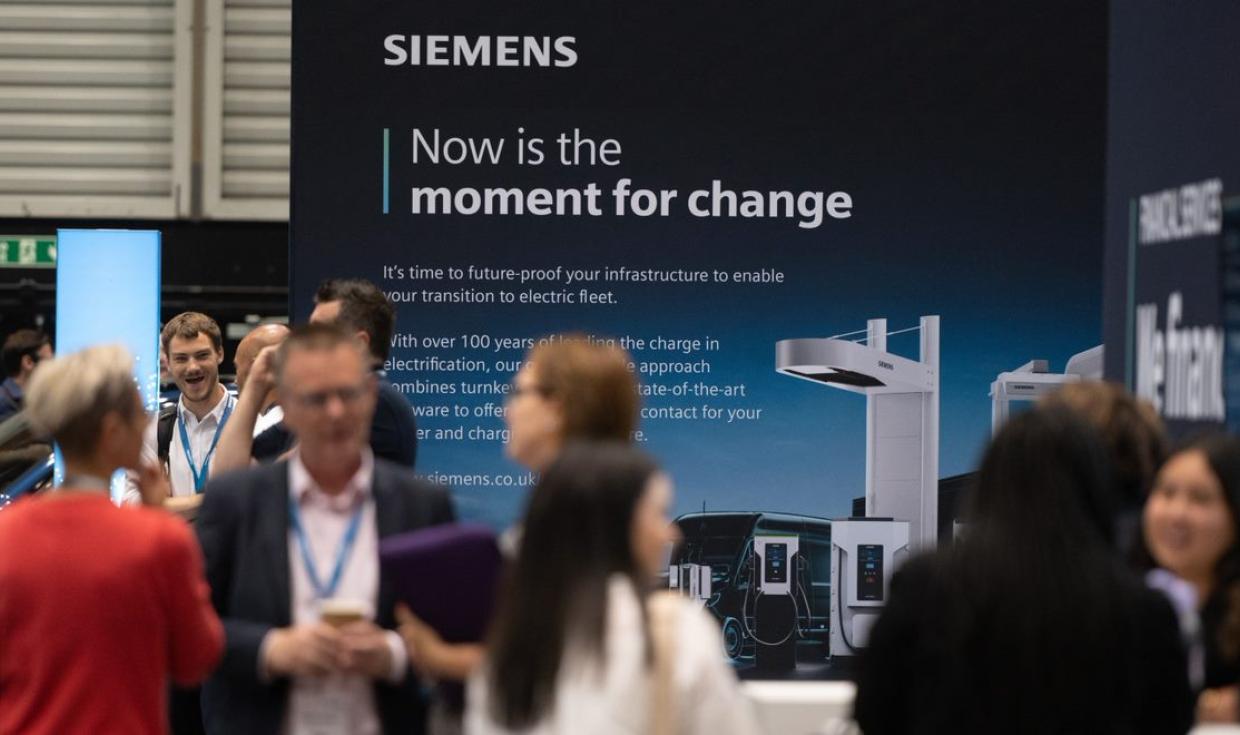 Display width
Single width
Siemens hosted its first ever UK and Ireland customer event – Transform 2022 - at Manchester Central, bringing together more than 1,700 customers, employees, and industry leaders for two days of knowledge sharing and networking.
Their biggest and most exciting event to date, Siemens enlisted the help of Top Banana to create an immersive journey for attendees in 1,000sqm of the venue's iconic Central Hall.
The versatile column-free space allowed for maximum creativity and the space was filled with a diverse range of interactive elements to ensure energy levels were high throughout the event:
Cinema-style hall hosting two 143-inch screens under violet lights, creating an immersive experience
Intimate workshops and industry talks strategically placed around the hall for guests to enjoy industry leading discussions whilst surrounded by inspiring tech
More than 170 demo stands filled the hall, including the first ever UK showcase of the Siemens 'Xcelerator' business platform
Making further use of Manchester Central's vast 10,000sqm Central Hall, Siemens were able to host a gala dinner in a connecting space; allowing for a seamless delegate journey as guests entered the venue and toured the main conference and exhibition before ending in the dinner area to be seated for the evening.
None
Our 'Transform 2022' event was not only our first UK and Ireland event of its kind, but it was also our comeback after a two-year hiatus, so we wanted it to be an epic experience, and Manchester Central's incredibly versatile, world-class facilities allowed us to do this and more.
"We were so impressed with everything about the venue; the location, in-house catering, unique character of the building and particularly, the professionalism of the venue team whose attitude, expertise and support ensured the seamless delivery of an unforgettable event."
Isha Christley
Transform 2022 Project Manager
Image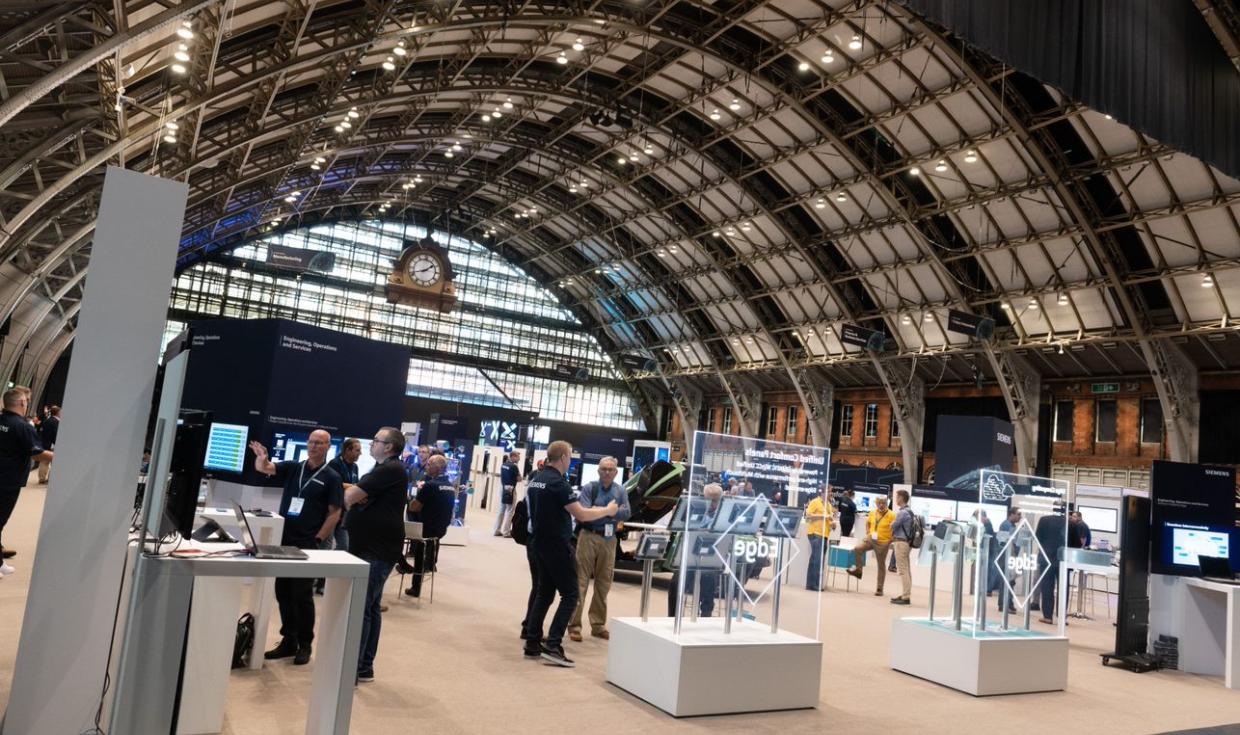 Image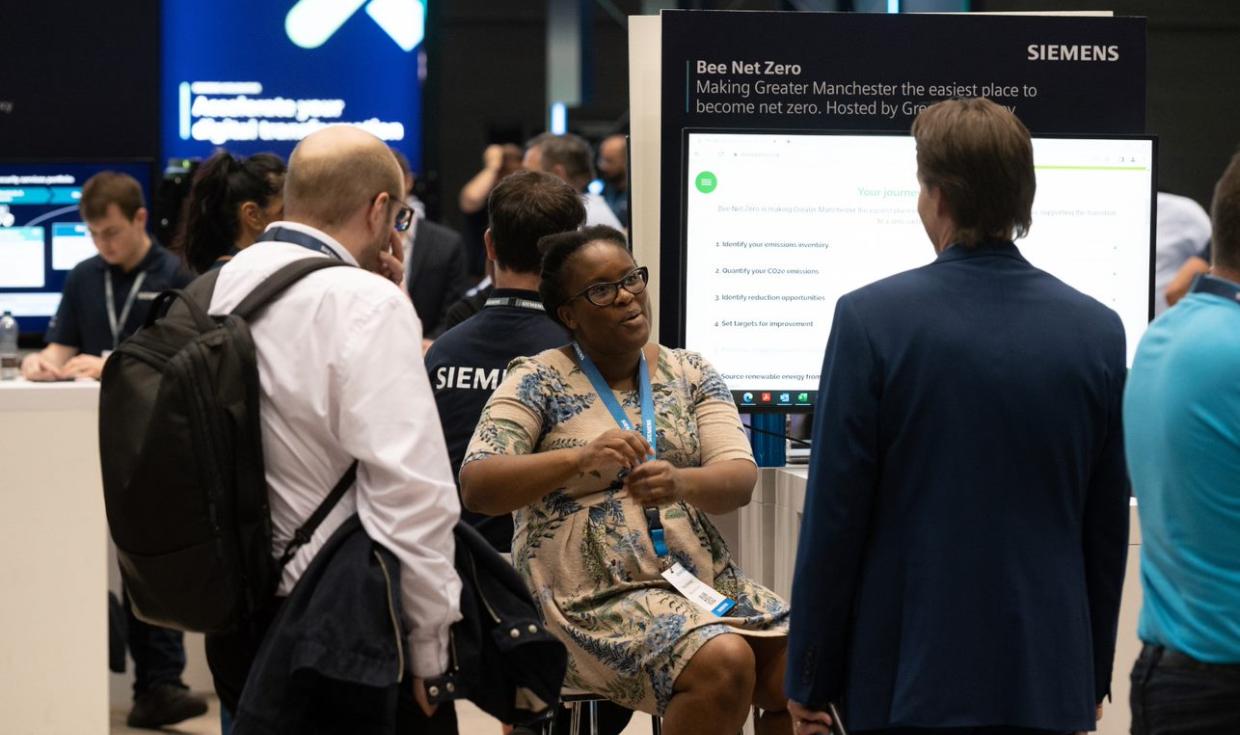 Image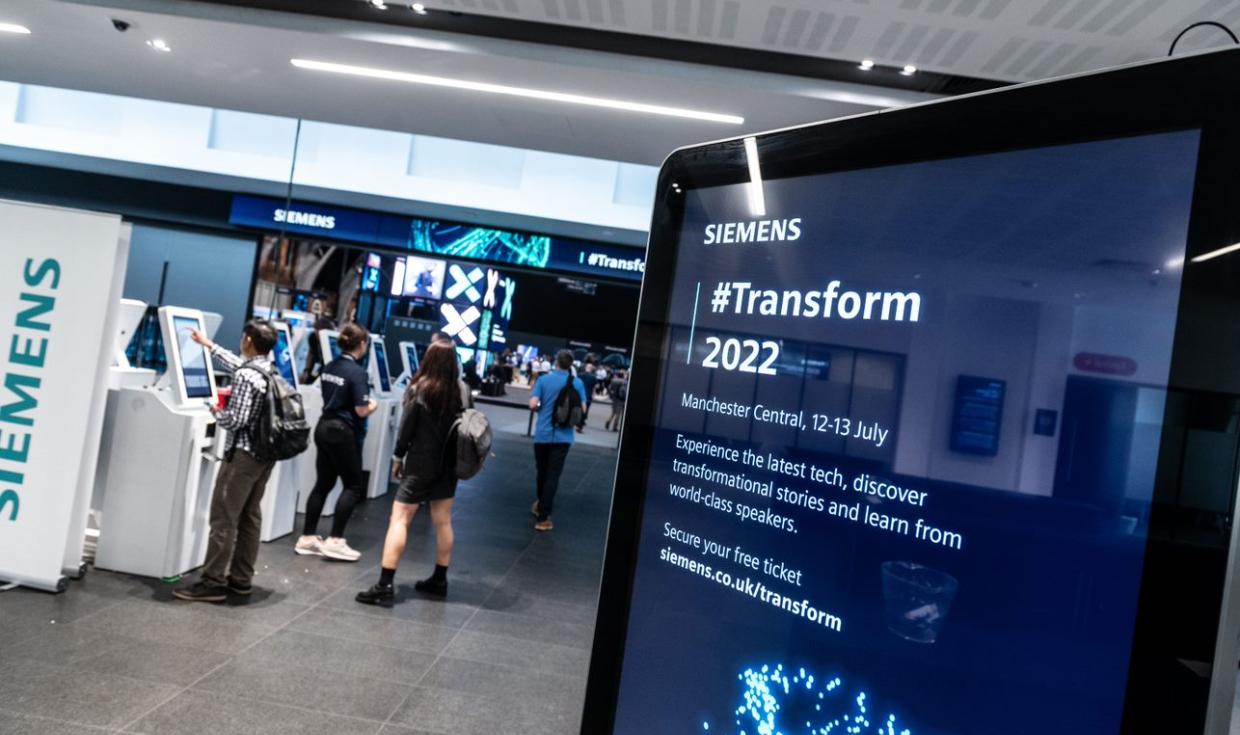 Image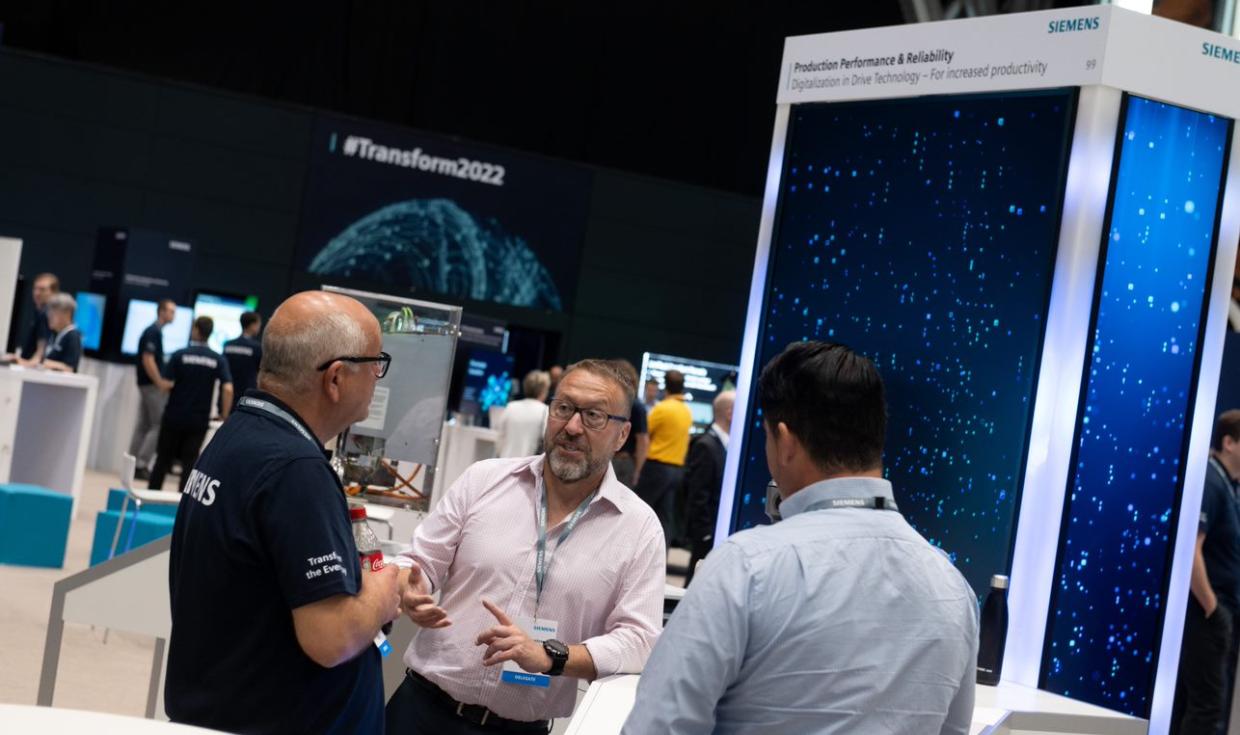 Image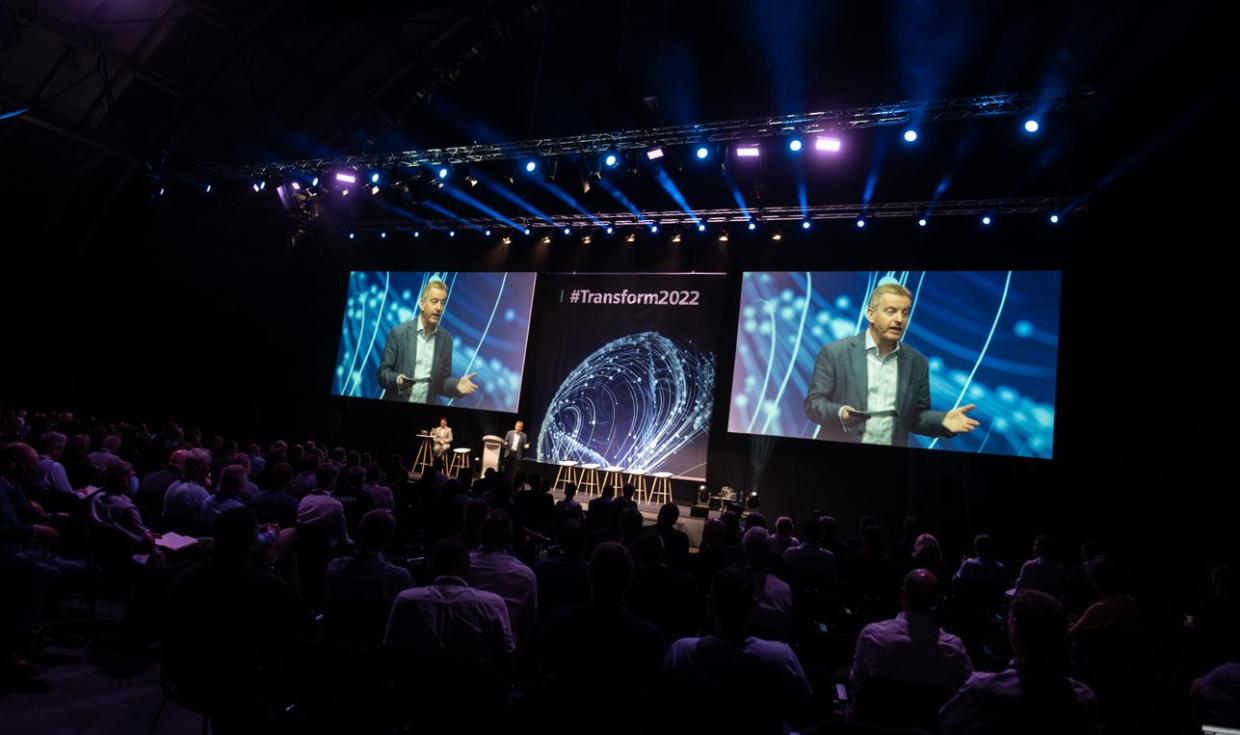 Image