A Place in the Sun Live returned to Manchester Central in March, as visitors from all over the North West travelled to the venue to learn some top tips on how to find their dream property abroad.
Hosted in the venue's historic Central Hall, the three-day exhibition welcomed over 5,000 visitors in total, with exhibitors in attendance representing a host of countries including Spain, Cyprus and the USA.
Image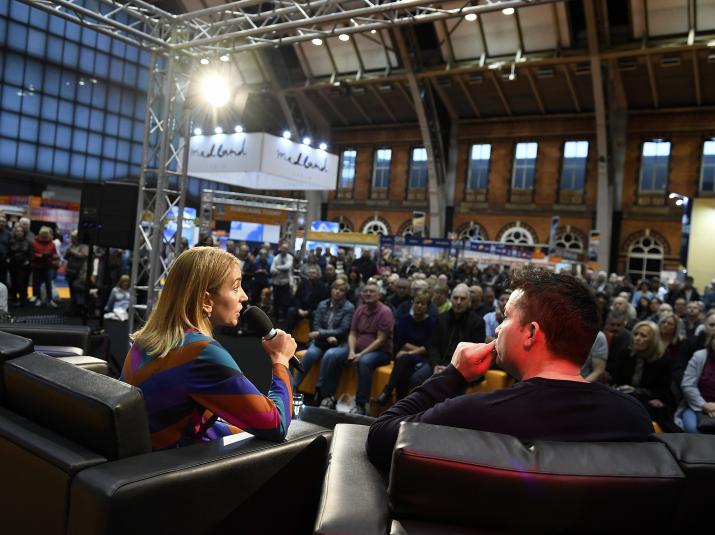 Display width
Double width
On what was rather fittingly a sunny couple of days in Manchester, the venue, which has recently been named 'Best venue over 8,000 sqm' at the Exhibition News Awards, turned into an overseas property hub with seminars, Q&A's and of course house buying, all hot on the agenda. 
Andy Bridge, Managing Director of A Place in the Sun Live, said: "We have held A Place in the Sun Live in London and at the NEC since 2005 and a few years ago chose to add Manchester to our schedule to enable our exhibitors to reach a new audience of potential house buyers.
We looked at the venue options in Manchester and felt the style and location of Manchester Central suited our event profile and visitors. The venue is incredibly well located which makes it very easy to make the most of the opportunity to spend time with our clients.
Above all, the team at Manchester Central has consistently been excellent and we always feel incredibly well looked after; nothing seems to faze them. As event organisers, we feel a duty of care to our visitors and particularly our exhibitors, the majority of whom have travelled from overseas to take part in our event.
Andy continued: "Throughout the venue, the team understand the importance of promptly satisfying even the smallest of requests and we work together to deliver the best possible event.
Our exhibitors generate good business from the show - admittedly impacted this year by Brexit - and ultimately, I believe that this is down to a combination of both our and the venue's brands helping to attract the type of visitors our clients are keen to meet".
A Place in the Sun Live will be returning to Manchester Central on 6-8th May 2020.
None