The 2016 AGM marked a pivotal point in our history as we launched our commitment to going 'Back to Being Co-Op' and so we chose to host our event in Manchester Central's iconic Central Hall due to the significant wow factor of the space.
Image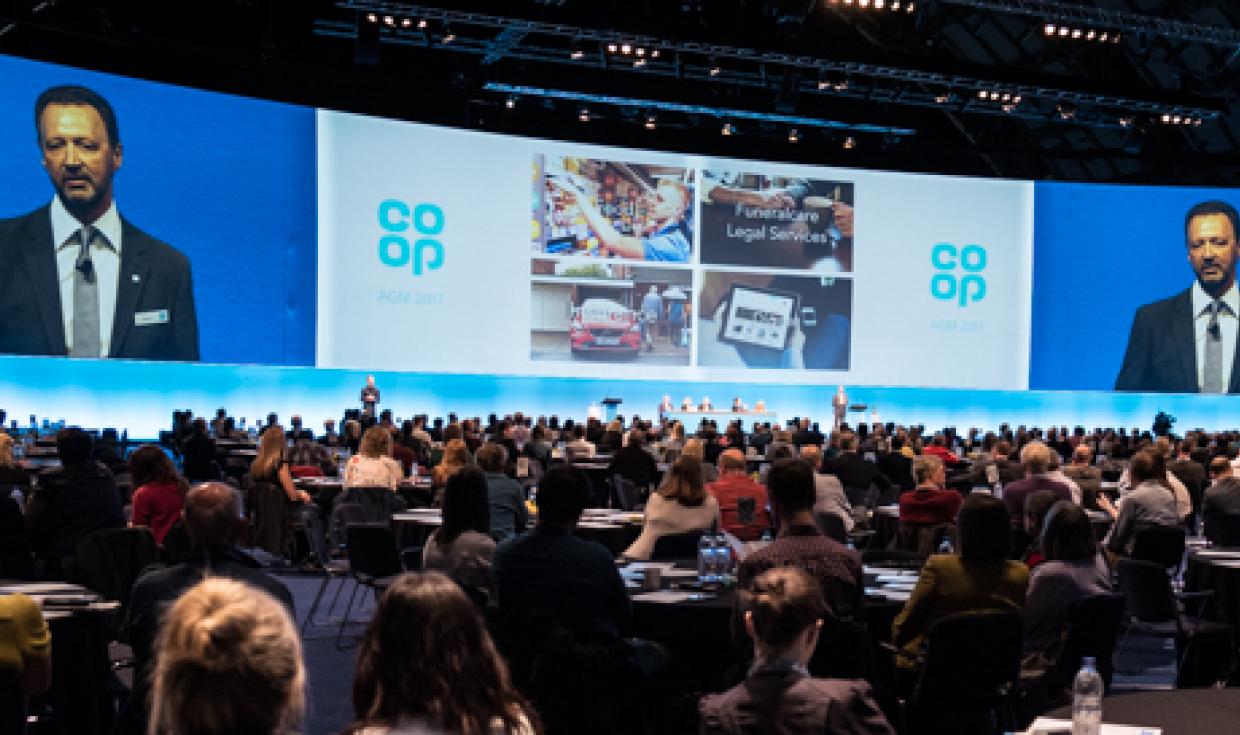 Display width
Double width
Background colour
Light blue
Our event consisted of various complex aspects including a 'pop-up shop' area designed to mimic the layout of our stores and an extensive conference set-up; so, the uninterrupted and column-free space in Central Hall was a huge pull as it provided us with the flexibility to meet all our event requirements.
Due to the complexity of the event layout, we required an extremely lengthy build time. The detailed planning by Manchester Central's experienced team - who work closely with my suppliers and I - provided effective procedures to ensure a smooth and safe build and breakdown.
The aim of the AGM is to allow all our eligible members to get involved in Co-op's democracy and so we wanted to be able to stream the conference live online to any members who were unable to attend. The team at Manchester Central understood the unique requirements involved in providing this service and made sure this was delivered to our expectations.
In 2017, we also wanted to test the idea of fringe events for future years and this was made possible due to the versatility of Manchester Central's self-contained meeting space – The Cobden Rooms. Being located within the venue, the proximity of The Cobden Rooms to the AGM was a huge benefit and the flexibility of the partitions enabled us to host all our fringe events in the same area.
Each and every member of Team Manchester Central is proactive, friendly, helpful, efficient and polite. From the moment, we arrive on site to the moment we leave at the end of our tenancy, the entire team is fast to react to all our requests; making the whole team a delight to work with year after year.
None